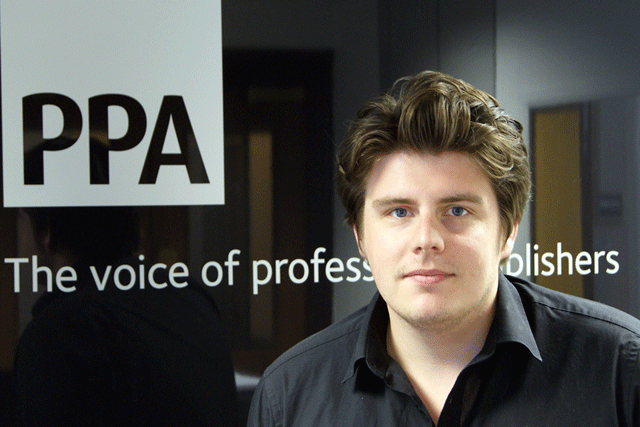 If the queues that snaked around the corner at Apple's UK temples in Regent's Street and Covent Garden due to the launch of its latest shot at technological perfection the iPhone 5 is anything to go by then, despite his recent death, the Cult of [Steve] Jobs is very much alive, and one would surmise, so is the future of mobile and tablets.
According to a report released this summer by data analysis company Strategy Analytics, during the second quarter of this year 17 million Apple tablet products were delivered (and presumably sold) worldwide, up from 9.3 million in the second quarter of 2011, while 7.3 million Android based tablets were shipped during the same period compared to 4.4 million the previous year. The same company predicts that 40 billion apps will be downloaded during 2012.
After listening to sermons from various sources proclaiming the "year of mobile", consumer publishers have been quick to laud the rise in mobile consumption and indeed tablets, but when pressed it's dubious if most could present a solid business model – yet. This is still a sector in the grips of adapting to revenue models from older digital offerings such as websites and email alerts.
B2B image problem
As consumer publications gingerly convert to the new world it wouldn't be unfair to say that up until now the business-to-business (B2B) publishing sector has had a public image problem, tagged as relative heathens struggling with the direction of their own offerings whether to embrace these new delivery platforms to the detriment of still lucrative print revenues.
According to the latest Publishing Futures report published by the PPA's Business Media Group over a two-year period from 2011 to 2013 the contribution that print makes to revenue for B2B publishers will be down by 7.4% from 59.4% to 52%, while the contribution that digital makes will be up by almost the same percentage at 7.1% from 16.6% to 23.7%, accounting for almost a quarter of B2B revenues, as the report says, "print still [accounts for the] majority of revenues, but digital [is] driving growth."
These findings are echoed by the latest PwC Global Media and Entertainment Outlook that forecasts a compound annual growth rate (CAGR) of 3.7% between 2012 and 2016 for the UK business media sector as a whole.
It states that print titles within the B2B sector are forecast to be stable at -0.4% over the period but that any growth will be driven by digital. The report also points out that "print still represents the majority of revenue for consumer publishers, but just over half for B2B publishers."
Joe Hames, business media manager at the PPA, says: "Business information providers have rapidly adopted new opportunities to deliver content through digital channels in recent years.
"Owners of business media brands are in a strong position to reap the benefits of the booming growth in mobile devices, such as tablets and smartphones, with many PPA members drawing on newly-expanded skill sets to exploit these channels, growing their reach, deepening their audience insight, and generating new revenues."
In a white paper published in January (and admittedly only focusing on the iPad platform) from data company IDG Connect, which boast a database of 35 million business decision makers, uncovered that 60% of iPad users in Europe use their iPad at work, one of the key environments for B2B publishers to hit their target audience.
The same survey also stated that when asked the question: when do you "always" use you iPad? 79% of users said that they use it "on the move", a key battleground for B2B publishers, especially those involved in news as workers habitually check the news in their industries during snatched opportunities like the morning commute.
The sector must adapt and learn
Tim Weller, chief executive of Incisive Media, says: "B2B has had to both adapt and learn by understanding that digital is about deep audience knowledge and the ability to match content to users, both demographically and behaviourally. The obvious impact is tablets, which provide a logical path for subscriptions and curated reading experiences.
"Savvy publishers (like us) are building the synchronous product strategies where the web offer and tablet offer provide a value chain to the user that encourages use of both."
He says that in all B2B markets, "a curated reading experience is critical to the value model", and points out that, whether this is in print or not is debatable."
"Pretty much everything is now consumed on the web, or increasingly on tablets in conjuction with websites as a second screen," he says, pointing out that from a wider perspective his household spend on print, "used to be eyewatering", and, "is now a few tens of pounds a month," stating the rise of the web and tablet for this cultural shift.
Stuart Giddings, global managing director of Carat Enterprise, says: "One of the overriding preconceptions is that B2B is 'old media', it's print heavy, it's basic online and it's lagging behind consumer. The reality, when you look at certain vertical areas is that it really isn't.
"We mainly deal in tech and finance [B2B publishing], and our experience is that there is some really innovative stuff available in terms of mobile devices, social media and other areas.
"In the last four or five months we have been involved in two or three really innovative content heavy formats that ''ve not seen even in consumer digital, for instance, what I would call a microsite within an ad, where you can link to anything from QR codes to white papers or social feeds. It's innovative stuff and is not what is expected of B2B."
Audience is mobile and social
He says that the old way of thinking that B2B publishing is less than innovative is counter to what Carat Enterprise stands for, in fact, it was set up to quash that feeling: "One of the things we built our proposition around is that rather than B2B being 'old' media and lagging behind other sectors, we actually think the sector is at the forefront of social and mobile.
"If you simply look at the audience they are heavily into technology, they're mobile, they're social and they are consuming information in all the new formats, but it must be said that, sometimes, they are served up with fairly boring fare from the people who are targeting them."
Matt Woodford, joint managing director of Ptarmigan, says: "There are obviously going to be some poor examples of execution of B2B publishing, and probably four or five years ago that was the case when sites were charging agencies on tenancy basis with no targeting. But there has been a big shift, despite there still being quite a long way to go. Ultimately, if the sector was hugely behind, we wouldn't be able to advise our clients effectively.
"There are exceptions, but ultimately there are some extremely innovative and comparable B2B offerings and some are over and above the consumer stuff. If I'm honest, I see more innovation in the digital part of the sector than I do even on national press websites."
Survey just a few of the key players in the B2B sector, and much of the challenges that face any print media owner surface. The battle between the (perceived) cheaper digital content model and the more expensive print option, with the paradox that presents that digital ad yield are much less than print yields.
Investment is key
The pursuing of new technologies and the challenges that presents, and the new skill sets that requires of the B2B workforce, also is high on the agenda for most B2B publishing senior management. The truth is, as media in general is very much about the today and with the spectre still looming of another economic haunting, the word investment is difficult for most publishing companies.
It is entirely possible that a tipping point will come as publishers discover more malleable digital forms, but there is a very big question whether print versions will disappear from the B2B canon altogether, as many in the sector insist that the audience is still attached to heritage print brands, but the shift is palpable.
Gavin Daly, financial publisher at the Financial Times, who also works across the publisher's B2B group, FT Business, says: "We believe in a healthy future for print as one of many channels that our sophisticated, international and increasingly mobile audience will use to consume news.
"At the same time, our digital revenues are demonstrating strong growth – driven by strong, sustainable renewal rates of our digital products."
The PPA's Hames sums up: "Fundamentally, business information providers are focused on creating strong connections with professional communities through quality content and services, and this is increasingly being achieved across a variety of touchpoints, from magazines and websites to tablet apps, live events, data services, and social media channels.
"The mix of platforms and, indeed, how those platforms are prioritised within the mix of a particular business media brand, will depend on the specific needs of the audience in question."
The queues may not be forming quite yet to advertise on many of the B2B platforms, and the word revolution would be, in a sense too strong to use in B2B publishing's future as in many ways it does not have the inbuilt chutzpah of its consumer cousin. However, an inbuilt evolution being presented by media owners to clients and agencies seems to be well underway.