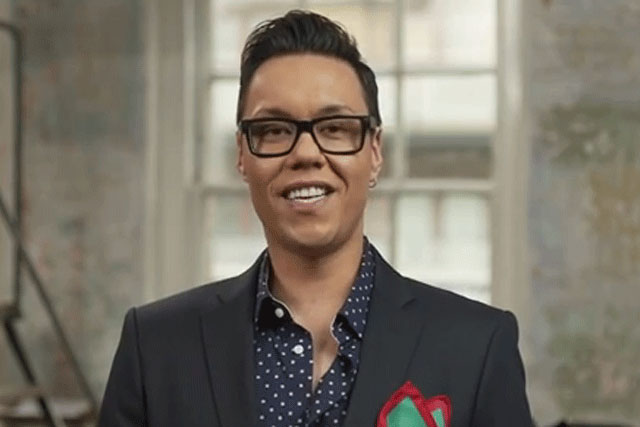 At the start of 2008, print accounted for 71% of the work carried out by customer publishers, according to a Mintel Market Intelligence report from that year.
By 2011, not only had this figure fallen dramatically to 52%, but, over that time, the term customer publishing fell away as well. As the branded print aficionados transformed into digital cognoscenti, the sector became redefined as content marketing.
The latest 2011 report from Mintel, commissioned by the Association of Publishing Agencies (APA), reveals that the popularity of digital formats has bolstered the industry and made it one of the more robust marketing disciplines, worth an estimated £880m in 2011, and now thought to have surpassed the £1.2bn mark in 2012.
On behalf of brands, content marketing agencies are producing increasing volumes of websites, e-zines, email, mobile applications and video, which last year accounted for 37% of the total work.
While print still makes up more than half of the total quantity of work, digital is expected to overtake and become the dominant channel by 2013, turning brands into multi-channelled media owners.
Mintel's 2011 Market Intelligence report also shows that new and existing clients have contributed equally to this growth, highlighting the appetite for increased levels of content from brands that already use branded content.
Supporting the growth in new business, the number of pitches has almost doubled since the previous Mintel report in 2008 and trebled since 2005.
The main sources of growth since 2008 were found to be a higher spend on digital work (17.5%+) by existing clients; a higher spend on digital work (17%+) by new clients; a higher spend on websites (14%+) by existing clients, and a higher spend on print publications (13%) by new clients.
Julie Hutchison, chief operating officer at the APA says: "Customer publishing was born out of entrepreneurialism and, as a result, it is extremely nimble.
"Our members were quick to respond to market conditions by diversifying their offering through digital and stabilising their print heritage. With brands increasingly recognising the strengths of multimedia content, this is an exciting time for content marketing."
Martin MacConnol, chief executive of content marketing firm Wardour, agrees. He said: "What excites me is that brands are turning to content marketing agencies to go beyond simple push-messaging.
"We're now winning pitches that a year ago would have gone to the digital agency, because clients understand the value of our expertise to editorialise a brand in its entirety.
"Magazines still remain core to our business, but we are, without doubt, at a tipping point where apps and digital content will drive the sector forward."
In August, Wardour joined British Airways' roster for brand engagement work.
MacConnol continues: "They have a well-known incumbent customer magazine publisher, but since becoming a preferred supplier, we've created microsites, viral videos, booklets, guides, and a raft of messaging aimed at a 35,000-strong internal BA work force.
"It's the same with HSBC. We've worked with them since 1998 and no longer produce their magazine. Instead, we create video and email campaigns and produce innovative ways to tell stories around the brand's Life Events financial planning website."
The latest ABC figures for the magazine sector show that circulations for customer publications remain competitive, with five out of the top seven titles belonging to content marketing brands (Tesco Magazine, Asda Magazine, The National Trust Magazine, Tesco Real Food and Morrisons Magazine).
Average circulation of customer magazines exceeds that of consumer magazines, with 5% of titles reaching one million or more readers, and 14% having a circulation larger than 250,000.
According to the 2011 Mintel report, not even a recession could persuade these titles to cut their pagination, demonstrating brand commitment to engaging content.
Pagination has either stayed the same or increased for 75% of customer titles. Only 6% have reported a decline and the remaining 19% accounts for new titles, cites the report.
Sean King, chief executive at Seven, believes that magazines have maintained their popularity within this evolving sector because they now form the editorial basis of a brand's enlarged content eco-system.
"When we create content, we consider where it's going before we make it," he says. "The magazine content now forms part of a greater engagement programme as clients look to invest in earned media strategies.
"Take Sainsbury's for example. We created a Little Ones club which has half a million mums registered online.
"This rich data allows us to target specific groups with relevant recipes and editorial content, while encouraging brand engagement through video featuring Gok Wan, social media and email."
Keith Grainger, chief executive at Redwood, whose clients include Barclays, Land Rover, Boots and Virgin Media, says, "We're not preventing our people from being journalists, as for many, that's their background and training.
"We're just asking them to adopt a different approach to content. Everything we do starts from an editorial position and, as journalists, we think in long-form, which differentiates us from agency copywriters who mainly think in short-form."
"The stories we tell have just extended from the pages of a magazine into e-zines, iPad apps, video and web copy.
"For clients such as Land Rover, they want to be able to tell stories of discovery and experience across multi-channels. For a brand like M&S it's more about adding depth, loyalty and engagement to retail and food offers the customer may wish to purchase."
Seven's King agrees and argues, "If you're creating the content, you should be in charge of the delivery.
"A digital agency doesn't have the editorial expertise to design and produce a glossy magazine for Sainsbury's and you won't find a social media agency creating engaging editorial while monetising an overall content marketing strategy."
Content marketing agency Story Worldwide was set up by Jon King six-years ago and in that time, he's seen the sector's transition.
He says, "Only 20% of our output is now magazine publishing, with 80% focused on delivering content in other media forms.
"When we tell a story, it's more than a 2,000-word article on the lives and aspirations of a Lexus driver for example.
"It's optimised, integrated, deep dive and socially driven. In the past five years, there's been an explosion of new channels, and content marketing agencies are best placed to react to the speed at which people consume media messaging differently."
With the evolution in content delivery has come a change in the business model of content marketing agencies.
"Companies such as Wardour now see themselves more as brand consultants with the skills and expertise to produce content, so the business has changed from an advertiser-driven model to a fee-based system.
Wardour's MacConnol says, "I think we all need to be fee-based, otherwise the industry will fragment, with the larger customer publishing houses sticking to their advertiser-driven models and the smaller, more flexible agencies developing fee-based content models.
"The sector needs to stick together and present an industry standard."
Seven's King states that his agency still generates "north of £10m in advertising revenues" on behalf of clients, so the market does still exist.
He says, "Most of us agencies are predominantly fee-based as well now though, due to the high proportion of digital work, and at Seven, we're developing a business strategy to include sponsorship packages, events and business to business forums."
Further findings from Mintel's Market Intelligence survey show that website based brand content is updated on average daily, indicating the need to keep content fresh and up-to-date.
"This also reflects findings from the APA-commissioned YouGov research in 2010, which showed that consumers wanted new content each day from their favourite brands.
In 2011, email was being used more selectively with 60% of brands sending out no more than six content-driven emails a year, while the most common e-zine frequency is between three and five times a year.
With the emphasis on this digital work increasing, the APA is currently carrying out further research into this evolving sector and, in particular, how brands perceive the role of the newly defined content-marketing agency.
The APA's Hutchison concludes, "Having worked through five years of recession coupled with fast-evolving communications, Mintel's findings, along with the feedback from our member agencies, show that the industry is now better equipped to create more effective content solutions for clients.
"Through innovation, entrepreneurial flair and learning to work within tighter budgets, content providers are now in a strong position irrespective of economic recovery or further deterioration.
"The ever-increasing levels of convergence have played strongly to content marketing's strengths and we are seeing more clients choose to supplement their offerings with multi-channel content. We are cautiously optimistic for the next period of industry growth and, with continued support from APA through initiatives such as the annual Content Summit, client-side marketers are becoming even more aware of the benefits of a content-marketing strategy."