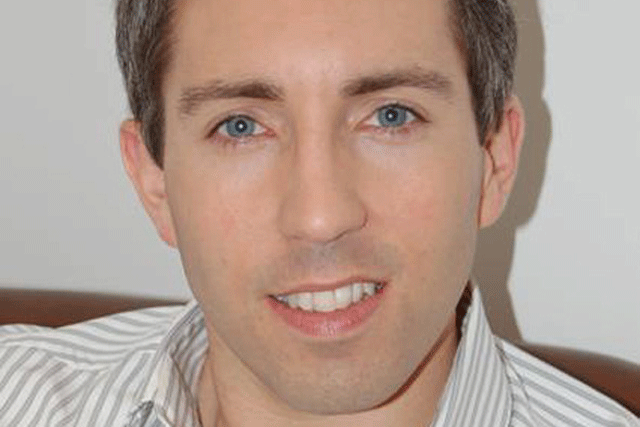 The industry body's figures for the first half of 2011 showed a 13.5% like-for-like growth in UK internet advertising expenditure, which now has a market share of 27%.
But despite this continuing growth, media agencies are still struggling to recruit enough quality staff to fill the increasing number of digital media roles needed to meet demand.
Charlie McGee, Carat Digital managing director, admits: "It's been a battle for the last 15 years and there is still ferocious competition to recruit good people."
New recruits with a talent tend to be promoted far quicker than other marketing and media disciplines, he adds.
"I'm not saying these promotions are unfair, but they are certainly quicker than other sectors. In around a year or 18 months, you can be promoted to account manager level."
To put that in perspective, in a typical PR agency the move from account executive to account manager would take three years on average.
McGee adds: "Good people know their worth and all agencies have a problem with retention. A lot of poaching happens between agencies. We do it ourselves."
Keith Rattray, founder of recruitment agency Dotgap.com, says the proliferation of digital media, in particular through social media and mobile technology, threatens to turn a shortage of quality staff into a recruitment crisis.
He says: "There is an ever growing level of sophistication and fragmentation evident within the digital media landscape across planning, buying and selling. As this continues, agencies need to employ people who can deliver excellence in every discipline.


"The result is a growing headcount within agencies as digital is inevitably more labour intensive. Without specialist skills evident in the recruitment side of the business, it's going to make it increasingly difficult for employers to staff up as required."
But this potential recruitment crisis is unlikely to affect digital sales teams, says Rattray.
He adds: "On the sales side, they are essentially putting a new product to market and monetising it. The principles are the same as for the more traditional media of press and broadcast. The sharp rise in the level of skill needed is really on the agency side."
The shortage is also less acute at a junior level, with clients and agencies taking advantage of the "digital native" skills of new, young recruits.
Paul Evans, head of media EMEA at Xbox, says: "The volume and quality of more junior digital staff is not really an issue, with the 'digital native' effect driving this. They have lived and breathed online media for years prior to entering the industry."


But the same cannot be said of senior digital media planners, a role where Evans says there is a particular shortage of quality recruits.
The pace of evolution in digital media is driving this "void in leadership" in online media planning, says Evans, who adds: "By definition, we need to experience to master."
Agencies that hope to get by recruiting digital generalists rather than specialist senior planners and buyers across mobile, internet advertising and social media, will ultimately lose out, warns Rattray.
He says: "There is no room for digital generalists. In my experience, those that are generalists will be just OK at all of the areas, but not great at any of them. Agencies thrive on new businesses and pitching for work. If an agency goes into a pitch and says, 'I've got an expert in mobile, an expert in social media', and so on, then they are going to wipe the floor with those agencies who are saying ''I've got one expert in a range of areas'."
A lack of analysts able to understand the increasing array of customer data being generated by digital growth is also being felt by agencies.
McGee says the growth of mobile technology in particular is fuelling this demand.
He maintains: "There's so much more knowledge about how we pay for goods, how we use our mobile to buy goods in an Oyster Card-style for example, and the increase in location-based settings as well. All this data needs to be analysed."
Rattray adds: "Given the increasing levels of diversity and sophistication in digital media, strategists and analysts are required in order to pull everything together, make sense of it all and generate meaningful insight for future advertising activity."
This requires analysts with both analytical and marketing skills, a combination that Rattray and McGee among others admit is rare.
McGee says that too often, recruitment firms are offering his agency candidates with analytical skills, but without the appropriate marketing expertise.
"Sometimes the CVs we get are just spam. We got one from a recruiter offering a project manager with knowledge of Oracle Systems but that's just not appropriate to what we do," he says.
Tina Brazil, people director at Profero, believes universities could hold the key to solving this shortage of analysts in the media sector.


She is keen to see more universities offer courses that bridge the gap between analysis and marketing skills.
She says: "Many universities are very slow to keep up with new technology. Candidates are leaving with a media and communications degree and a good understanding of media, but not necessarily the data and analysis skills that are needed now.
"What is needed is to recruit more people from a maths and analysis background. But many of those will go into City jobs, without ever realizing the important role and career they could have in advertising and media."
Among the few universities to impress Brazil is Southampton University, one of only a handful across Europe to offer an MSc in marketing analytics.
Dr Bev Hulbert, the university's head of marketing subject group, explains the course was created five years ago after talking to industry specialists.
He says: "I realised there was a real gap in what universities offered and what was needed in terms of digital communications, data and analytics.
"What we now offer is a post-graduate course aimed both at marketing graduates wanting to broaden their skills, and for maths, engineering and physics graduates to learn about marketing. It is very rare for an analytics person to be able to talk the language of marketing and vice versa, but that's what we hope to achieve."
Around 25 students a year complete the course, which includes modules including customer relationship management (CRM) and mathematical theory used in marketing.
Hulbert adds: "This is potentially a lucrative and fulfilling career path that many in marketing or from a maths and engineering background have perhaps not considered."
Another education provider to impress Brazil is Hyper Island, the digital training firm which runs courses aimed at junior and senior level media staff in areas such as developing mobile phone applications.
Brazil says such expertise will give candidates a head start in applying for jobs at all levels within media.
She adds: "Understanding media and technology is one thing, but there is a need for technology skills. We are looking for people who not only understand applications, but can create them."
David McCall, Hyper Island UK school and global partnership director, says: "A lot of what we do is about developing the key attribute needed in digital media of managing change.
"For example, one of the master classes we offer is where trainees design an app. This is aimed at those at a senior level, maybe account directors or MDs with 20 or 30 years' experience. Part of what we are teaching them is how to adapt what they already know to different technology."
Evans says such support for senior professionals is crucial to improving leadership in digital media and ensure the sector does not become "stuck in a silo."
He says: "Technology can sometimes blind planners from the human communication tasks and engagements that we need to deliver. All too often in digital planning, there is obsession with the shiny and new at the expense of hard working and tried and tested solutions."
Tom Dunn, digital strategy director at Maxus agrees that at a senior level in particular, those working in other, more traditional media sectors should be supported to take up leadership roles in digital media.
He says: "It's good to have a few grey hairs in client meetings. You don't just want lots of young people in skinny jeans. There is definitely room for both.
"It is those traditional skills of handling accounts for example and developing strategy that can be transferred easily. A strategy is a strategy, whether the solution has binary code or not."
McGee offers hope that the quality of recruits at a junior and senior level will improve in the near future. Already graduates seeking a career with Carat are realizing the need to combine their digital native skills with understanding how media agencies and sales teams operate, and the core skills of account handling.
He says: "We have just taken on one graduate who has done eight work experience shifts across a variety of roles. This not only shows commitment, but how graduates are realising the breadth of understanding that is needed to secure a digital media job and succeed."
If there are inevitabilities in this industry, then the battle for digital talent is certainly one of them, with agencies and media owners still looking to fill the talent gap and being found wanting.
With clients requesting that agencies and owners rush to the digital land grab that will prop up the future of their brands, media really needs to take a hard look at how it can fulfil these needs, or face a future of inflated digital salaries and even more aggressive battles for the best talent.