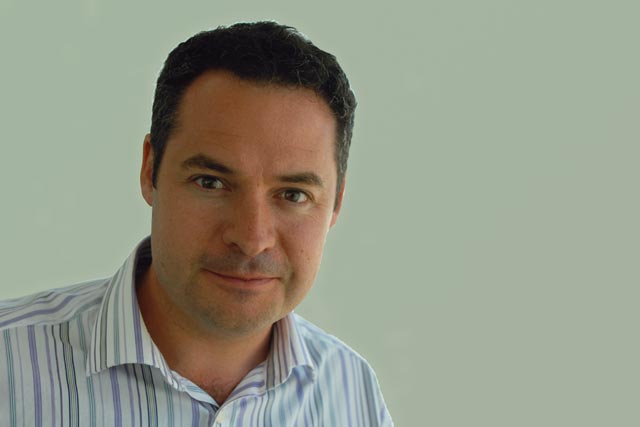 For years, self-appointed soothsayers in media have prophesised that online trading will dominate the press marketplace. But to date, trading online media has proved difficult to implement in the UK, as media owners and agencies have largely proved sceptical about its benefits.
Evening Standard Olympic auction
Yet 2012 could well prove the year when things began to change – The London Evening Standard decided to auction off its advertising pages around the Olympics while a number of major regional players have signed up to use online trader's MediaEquals software.
"Press publishers need a real time exchange of precise bookings to help manage and optimise yield," says Gary Goodman, chief executive of MediaEquals. "Agencies crave less admin and more accurate, verified media specs."
Online trading presents an obvious advantage for media owners but some believe media agencies are running scared of its possible implications which could lead to an axing of a significant chunk of traders.
One only has to look to the US to understand the concern from some working in media agencies.
The US operator Spot Buy Spot has talked about changing media trading to a practice something akin to a "factory-like" system, in effect reducing the need for a large offices and manpower dealing with trading operations.
But those in media agencies who don't embrace change are likely to see themselves left in the cold, as online trading gains momentum.
National press trading platform
Plans are afoot for the national press to have a common online transaction platform in place by 2014 while some believe online trading has become pivotal to trading in regional press.
Matthew Merrett, regional media investment director at OMD, explains the benefits to an agency. "It should significantly reduce involving queries by marrying agency and publisher booking numbers," he says. "It will also reduce resource needed for the implementation of bookings onto involving systems. Essentially, it can streamline what is a particularly fragmented booking to billings process for agencies."
Yet there are still questions about the merits of online trading, most particularly that it has its limitations as an all-conquering replacement for person-to-person trading.
This, some would argue, was evidenced during the Evening Standard auction, which was conducted through MediaEqual's.
This was because, despite much fanfare trumping the auction, more than £1.6m of premium advertising running in the London Evening Standard during the Olympics failed to attract a single bid in the auction. So does this suggest that the UK is not ready for the sea change to an online auction-based system?
Goodman argues there were extenuating circumstances. "Premium media auctions work where demand outstrips supply," he says. "The fact was there was also a huge amount of Olympic related press inventory available at the time.
"I am sure if other newspapers had opted to auction their media alongside the Standard their markets would have delivered more demand from some agency buyers who opted out of taking part in the process."
However, others disagree.
Prices too high
Some press traders believe the prices were simply too high and the timing of the auction was ill-suited, saying that press is often traded person-to-person late in the day. They point out it's not unheard of for personal relationships to facilitate a late deal long after a deadline has passed on print product.
But the Olympics was a one-off event, and MediaEquals can rightly point to success it has had in other areas, most notably in regional press with support from major players such as Johnston Press and Northcliffe Media in steamlining the trading of media.
Yet, there is no doubt that press buyers are weary of the rise in online trading and are quick to point out its faults.
Amy King, head of press at MPG Media Contacts, believes that automation of a trading floor is likely to prove self-defeating for media owners and clients.
"The actual booking space is only a relative part of what investment teams do," she says. "The majority of press needs to be traded and we don't just negotiate on costs but on a number of factors including positions and additional inventory. The actual phone conversations that take place with media owners ensure maximum value for clients."
Even online trading businesses themselves accept that human contact will remain pivotal to how media is traded, but believe there is room for the two systems to sit comfortably together.
Paul Mann is managing director of Buy Now Media, an online trading platform which recently changed its model of posting inventory on its website to a more proactive model that actually involves approaching agencies with bespoke solutions to reflect an evolving online trading market.
He argues that for an online trading to be successful it needs to satisfy all parties. "Media agencies and owners clearly have their views on these types of models and the industry has been talking about them for years," he says.
"However, any online media service has to cater not just for the client but has to work in conjunction with the media owner too, so all parties are benefiting from the business and whether an auction-based site is the best way to achieve this... people have their own thoughts on this."
Mann, like many in the industry, believes it is down to media agencies to embrace change. He adds, "I guess if there is a platform that helps an agency do their job more efficiently, and in turns enable their client to gain greater benefit, then yes. But for agencies to embrace change – that could be the challenge from that side."
Media agencies blind to change
Like every business, there will be some within media agencies who are blind to change, particularly when it could have implications for their own role. But many believe press is lagging behind other media.
While press traders at WPP and Aegis-owned agencies use online confirmation booking system Adazzle for radio and TV, some argue these are way ahead of press in their adoption of online trading.
Radio, for instance, in its use of the J-ET online trading system carries a substantial chunk of radio revenue while TV has its CARIA service, which process around £3bn revenues annually.
Bid4Spots, a US auction site which launches in the UK five years ago has had some success the radio market selling inventory.
Naomi Reid, new business executive at Bid4Spots, believes businesses like Bid4Spots has helped demystify the business. "It's demystified and simplified radio for the agencies that use it," she says. "Once they realised how easy it was to use and experienced the results, they had no problem recommending it to more of their clients. Anything that speeds up the process of buying media improves an agency's margins, so Bid4Spots has now made radio more profitable for them and as a result they do more of it."
So why with so many virtues has online trading failed to take off in national press.
Commoditised inventory
For example, Telegraph Media Group and other publishers have rebuffed approaches to have their inventory commoditised in such a manner.
Goodman says, "Regional press was a perfect bridgehead for us. A £1bn industry with lots of multiple transactions to process against a large sales force and customer base with a lot of administration.
"The hand cranking of regional press bookings on multiple old tech systems that do not talk to each other is very soon to be a thing of the past.
"National press and consumer magazines have a smaller number of higher value bookings. But national press publishers need a real time data exchange of precise bookings to help manage and optimise yield. Agencies crave less admin and more accurate, verified media specs. These two drivers will ensure national press adopts a common transaction service next year."
Others, though, believe national press is unlike other media and there are simply too many personalities to agree a consensual, across-the-board platform.
Steve Bottomley, business service director at News International, explains.
"I would observe that newspapers have remained driven more by personality than shareholders and consequently not appreciated that co-operation in non-competitive areas can produce benefits for an entire sector rather for individual publishers," he says.
However, changes are afoot and in 2014, the NPA (Newspaper Publishers Association) aims to have a transaction platform in place - a system supported by News International and other national titles.
A request for information (RFI) is now taking place and the national newspaper market will appoint one company to create and exchange media booking across the sector next year.
Reduction of staff?
So will the rise of online trading spell the death knell for the existing agency model and the reduction of staff at media owners?
In the short term, this is unlikely as in the near future press trading benefits both agency and owner when it is traded person-to-person.
But as media agencies look to rose-tint their bottom lines, there is a strong argument that elements of trading - regular bookings from regular clients - should be automated.
One needs look no further than the financial services industry as an example. Without its "big bang" adoption of electronic order confirmations, the UK would have lost its place at the top table of global finance. And this did not spell the end the careers of financial traders.
Goodman believes it's a non brainer. He said online trading "releases talented media agency professionals from paperwork into adding creative value for their clients and their employers."
This is, of course, the optimistic viewpoint. However, those with a more pessimistic bent may point out that for some it is this very paperwork that keeps a large number of employees in the print sector in employment.
So, as press planning and buying slowly creeps towards automated online trading the litmus test will be whether media agencies or owners see the change in such optimistic terms.