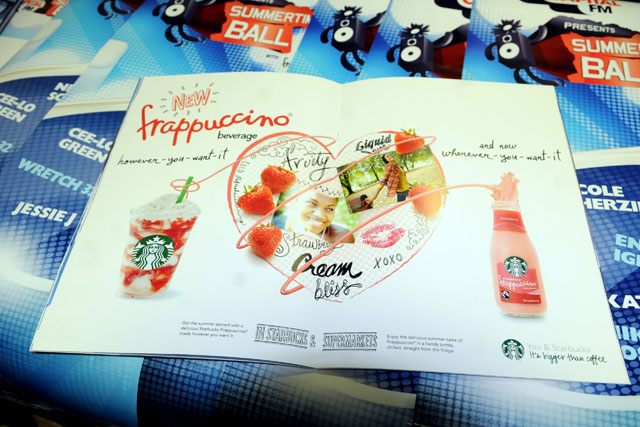 In the 12 months until July 2010 the COI spent £48m on radio, according to Nielsen. In the 12 months to July 2011 that figure plummeted to £12m, a quarter of the spend.
Fast forward towards the end of 2011 and it has been indicted that radio has actually weathered the storm, with several agency sources suggesting that radio revenues could be up as much as 5% during what is still widely considered a recessionary period.
This is not to suggest that S&P has recently been the sole saviour of radio's fortunes, far from it. Huge credit must go to the major radio network sales teams that has managed to promote radio as a cost effective media for advertisers, but one thing can be said, the freeing of the regulation of S&P by Ofcom certainly can't have done any harm in freeing up what they can and can't sell.
Matthew Wigham, head of investment at Manning Gottlieb OMD is impressed with the strides that S&P has made in the radio markets in recent months.
He thinks that there are a certain set of advertisers who understand the new regulations, but there is more education to be provided by the radio bodies, media agencies and media owners for advertisers to sit up and take notice, but generally the future is bright for the sector.
"There has without doubt been a lot more creativity and innovation in S&P, as media owners and agencies have taken advantage of the softening in regulation in the radio market," he says.
"The industry has seen growth in revenue and listening in 2011 and is well placed to have a good year in 2012.
"It would be interesting to see more initiatives from the RAB and media owners around developments with other channels, to show how radio can help compliment and add to a client's schedule."
Stacey Pratt, head of radio at MediaCom, agrees that the freeing up of rules surrounding S&P has helped the industry, but is wary of tagging this evolution as the saviour of radio's recent fortunes.
"The relaxation of Ofcom rules do play an important part in increased non spot spend – as it enables brands to get under the skin of programming in ways they couldn't before," she says.
"Consumers are pretty savvy, and advertisers are constantly looking for new ways to gain cut-through verses competitors, so greater scope for positioning brands within programming content is a clear benefit for advertisers.
"Radio has always been flexible – and coupled with a post-recession appetite for creative solutions that make brands famous, we have seen a boosted investment in this area.
"Radio investment has been boosted overall though – so additional branded content spend is incremental."
Those involved in sponsorship and promotion on radio now have to adhere to a series of new rules, which allow greater creativity.
S&P campaigns must adhere to new rules regarding transparency, when, "listeners must unmistakably be able to recognise sponsored programming.
Links between the sponsored programming and the sponsors commercial activities must be transparent and must be made totally clear to listeners," and editorial control and responsibility, where, "editorial control of, and responsibility for, sponsored programming or promotions must remain with the licensee," but sponsors may contribute to the content of most sponsored programming or promotions.
Stuart Mays, director of commercial strategy at Global Radio, which owns the Capital and Heart networks, says that as well as freeing clients to do more with their radio activity, the new rulings clarify what was unclear before.
"Global has always been to the letter of the law when it comes to sponsorship and promotions, but some of it didn't make sense, so [the shift from Ofcom] has really taken away the things that didn't make sense and let us use the platforms in a way that makes sense for brands," he says.
"For me, the idea is that you are treating listeners in the way they want to be treated. I think that the idea of flagging it up that you're working with an advertiser in a way that is obvious, but not ultimately encroaching and too disruptive makes sense really."
An example of recent S&P activity conducted by Global Radio that was made possible by the shift in regulation.
The deal, brokered by Carat, was to promote Starbucks' Frappuccino using the network's Summertime Ball concert (pictured) as a platform.
Activity included live reads and on-air trails across the Capital Network, promotion on integrated branding and on print materials, including tickets and programmes, which had a significant presence at the concert.
The coffee company also ran a competition to find one listener to perform live at the event alongside dance act Flawless.
Bauer Media has also had a raft of sponsorship and promotions across its brands including live cookery shows sponsored by Weight Watchers on Magic 105.4 and the search to find a new radio host sponsored by BlackBerry on Kiss.
Karen Stacey, broadcast director at Bauer Media, says, "We really don't think that the listener differentiates between editorial content and editorial content that may feature an advertiser's message, as long as it's done well.
"We do tend create bespoke content for our advertisers and that creates a virtuous circle where the listener can enjoy that content. The like minded advertiser puts their trust in us and the fact that we are in touch with our audience on a daily basis and know what they react well to and benefit from that."
Mike Williamson, head of radio at Carat, says, "As an agency, Carat has always tried to look at new ways of using radio for our clients and we very much believe that radio sponsorships and promotions work and we're always pushing the industry to demonstrate the effect of this activity for brands.
"Before, the regulations stifled some of the creativity, now programmers are slightly freer, we are getting better radio as a result."
Louise Simkins, branded content director at Absolute Radio, says, "The relaxing of the Ofcom regulations on sponsorship and promotions has allowed us to do what we have always wanted to do, where before, we were totally restricted in being able to bring the brand into the content, now we can almost celebrate that, it's a massive difference in how we can respond to clients."
A recent example of this was when Absolute Radio worked with BSkyB and MediaCom for the launch of the new Sky Atlantic HD channel, with an outside broadcast from New York City.
Four listeners competed head-to-head to pack their bags and join the Geoff Lloyd show in the Big Apple.
The four listeners then competed against each other to win an extended stay in America, where they would be treated like a VIP in New York and then Atlantic City, the setting for Sky Atlantic's crime epic 'Boardwalk Empire'.
The deal followed Absolute Radio and Sky's partnership for the launch of Sky 3D the previous September, which included the broadcasting live of the Christian O'Connell Breakfast show from a listeners home in Fleet Surrey with a live performance from singer and songwriter KT Tunstall (pictured).
During the competition there were several mentions of the promotion being supported by BSkyB, which were only allowed under the new code from Ofcom.
Simon Redican, managing director of the Radio Advertising Bureau, explains, "I think that the big differences the changes to the code made last year, is that S&P is just more effortless now.
"I think there were some pretty silly rules that, for instance, if you were doing a holiday promotion you couldn't have the prize being anything to do with the brand that was sponsoring it, which is ridiculous, because I think that consumers get the fact the competition is being sponsored by a brand."
Although Scott Taunton, chief executive of TalkSport owner UTV, says the S&P activity on his speech radio station TalkSport has "worked for some time" he also adds that new regulation has freed up his music-based stations to expand their offerings to brands.
"On our music stations we have certainly seen a slight shift to just even include, for instance, the price of a product, which you wouldn't have been able to do in the past," he says.
"We might have had a show sponsored by a Ford dealer but now we can say get down to your Ford dealer and drive they new Fiesta that is, let's say, £9,995. It adds to the opportunity to sell into advertisers."
Due to the relaxation of the rules Talksport is now able to include on air mentions of products, which is most transparent from the Paddy Power, when Paddy Power himself comes on air to talk about betting odds.
The UTV station is also running more traditional sponsorship activity around the Rugby World Cup, which is supported by Unilever launch brand Dove Men, along with fellow Mindshare client Land Rover.
Taunton says Ofcom must be commended for at least recognising that radio is different to television, which has itself been going through some changes in promotional rules including the introduction of product placement, and that consumers know that they are being sold something and when.
In fact, under the old set of regulations there was some adherence to the regulation that was blatantly ridiculous, and definitely not part of the brand fit.
Tom Drummond, head of radio at Initiative, remembers one specific example that did not show the old regulations in a positive light.
"For instance, you got a ridiculous situation where there was a promotion for one of the James Bond films and they had to play the music for Raiders of the Lost Ark, and the listener was thinking, what the hell is going on?," he says.
"Now, you are giving the programmer the power to be more creative and promotions are better radio, and they are better for the client.
"If it works for everybody, then it all goes full circle and you get the money in and that goes towards plugging the hole left by COI."
There is no doubt that the S&P market will continue to grow, but the real challenge is to educate advertisers in what they can achieve and what barriers they can push with the freeing of Ofcom regulation, and it's up to the radio industry as a whole to educate and inform on S&P or its relative worth to radio's coffers will be much reduced.