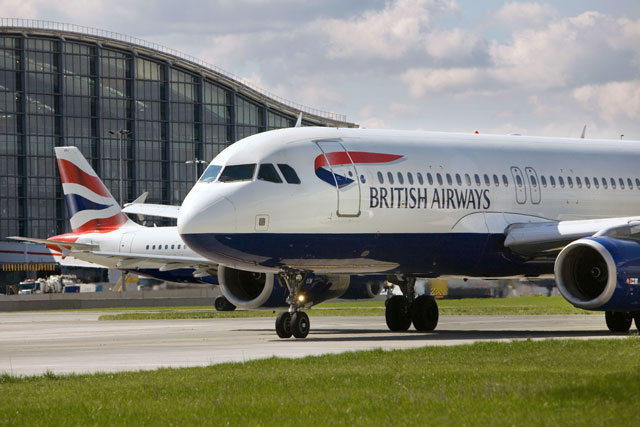 Five Key Trends

Flyers cutting back. About a quarter of flyers over the past three years have made cutbacks in air travel because of rising costs and 17% have reduced the number of flights they've taken.
Ancillary revenues. Global airline ancillary revenues almost doubled between 2009 and 2011 but negative media coverage and consumer bodies' criticism has been rife. After an OFT investigation 12 airlines agreed to include debit card surcharges in their headline prices.
Price. This remains the top reason for consumers picking a specific airline, followed by flight times, destination and departure airports.
Budget. The most popular type of airline choice is budget airlines chosen by 42% of air travellers for their last trip compared with 35% opting for full-service.
Fuel costs. The rising cost of fuel has hit all airlines, it now accounts for about a third of global airline operating costs compared with only 13% a decade ago.
Passenger flights. Between 2007 and 2010 there was an 11.2% drop in the number of passengers uplifted at UK airports. It recovered in 2011 with a 4.5% rise and a small growth of 1.5% is expected in 2012.
Source: Mintel
Top 10 UK-based airlines, by passengers uplifted globally, 2006-11
* easyJet also operates a subsidiary company easJjet Switzerland, whose passenger figures (approx. 7 million in 2011) are not included in the above table.
** excludes BA CityFlyer
*** includes BMI Regional and BMI Baby
Source: CAA/Company information/Mintel
Visits abroad by UK residents (000s), 2006-11
Source: Office for National Statistics, IPS/Mintel
The Industry's Main Players
Frank van der Post, managing director, brands and customer experience, British Airways
He joined BA in January 2011 and is also an executive director of the board. Van der Post previously worked for the hotel and resort Jumeirah Group, ultimately as chief operating officer. The first 21 years of his career were with InterContinental Hotels Group in Europe and North America.
Simon Lloyd, marketing director Virgin Atlantic
Lloyd just took up the Virgin Atlantic role in July reporting to chief commercial officer, Julie Southern. He replaced Paul Dickinson who left the airline in January. Lloyd was most recently director of media engagement, marketing and audiences at the BBC handling marketing content across all platforms. Before joining the BBC he held marketing and commercial positions at Palm, 118118 and Nokia.
Peter Duffy, marketing director, easyJet
Duffy joined easyJet in February 2011 as marketing director having previously held the same post at Audi in the UK. At easyJet he sits on the airline management board and leads all easyJet's marketing activity across Europe.
Winners and Losers in the airlines sector
easyJet. Remains the leading UK-based airline in terms of global passengers and the only UK carrier to grow every year since 2006 (12% passenger growth in 2011, Mintel).


BA. After passenger decreases between 2007 and 2010 it pulled back in 2011 with 11% passenger growth (Mintel). Its London 2012 Olympic sponsorship has been a major brand boost. However its parent company IAG reported £306m losses for the first half of this year and said job losses were inevitable, mainly because of problems with Spanish airline Iberia.
Own-label. Remains minor compared with strength of brands in this market and accounts for less than 10% of value sales in take-home market.
Source: Mintel