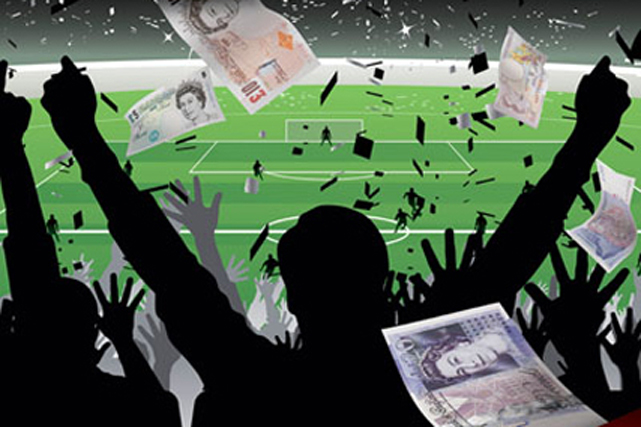 Five Key Trends
Customer base. Betting shops continue to rely on a relatively small, core set of customers; to boost revenue they must encourage occasional visitors to visit more often.
Gaming machines. Machine profitability is one reason why expenditure in betting shops has returned to modest growth and by 2013 may be the majority of revenue.
Sports events. The big events such as football European Championships and possibly the Olympics should keep over-the-counter spending steady during 2012.
Football. 'Appointment betting' has made betting on football games the major growth area in the over-the-counter betting segment.
Gambling Act. Removed the 'demand test' for new shop licence applications, so bookmakers could compete in prime locations.
Horse racing. Despite the popularity of an event like the Grand National this is an area of decline in terms of revenue for betting shops with stakes down 5% year on year.
Source: Mintel
Betting-shop operators by number of premises
UK betting shops' over-the-counter business by segment (£m)
The Industry's Main Players
Kristof Fahy, chief marketing officer, William Hill
Before joining William Hill, Fahy was vice-president of international marketing for Yahoo! which he joined in 2007 and he has also held senior marketing roles at BlackBerry and prior to that, Orange. At William Hill he is responsible for development and control of the brand across all channels and is a member of the executive management team.
Stephen Vowles, director of customer experience, Ladbrokes
Vowles took over as customer experience director in December 2010 and is responsible for areas including customer acquisition and retention across all channels. He has worked across retail, travel and FMCG companies in the UK, Europe and the US and began his marketing career in brand management at P&G.
Olly Raeburn, retail marketing director, Coral
Raeburn has been in this role at Coral since January 2011. The majority of his previous experience has been on the other side of the industry working in advertising and communications agencies. He has been managing partner at Partners Andrews Aldridge, Woo Communications and Liquid Communications.
Winners and Losers in the betting shops sector
Betfred. Its purchase of the Tote in June 2011 created a tier of top four operators where previously there had been three. The £265m deal means it now has more than 1300 shops.
William Hill. Remains the UK's largest operator and signed sponsorship with the Football Association to become Official Supporter and Official Betting Partner for 2012 to 2014.
Coral. Although it bought Chas Kendall to boost its estate to 1,740 shops its turnover fell and it made an operating loss (2010 – 2011). OTC stakes fell but machine turnover grew in 2011.
Independents. Under increasing pressure from the big players, especially as they can now get licenses to open in better locations. Only about a quarter of indies are 'marginally profitable' at best (Association of British Bookmakers).