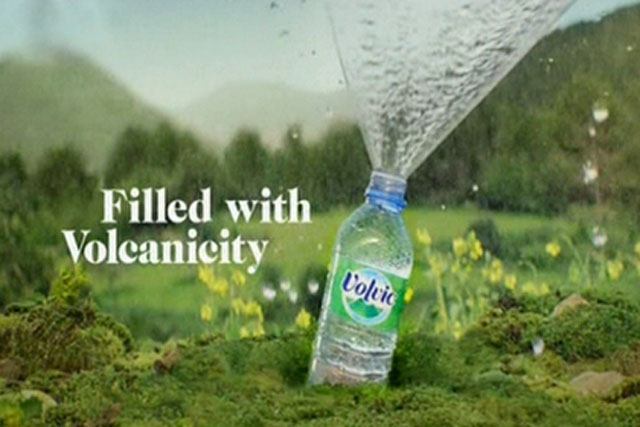 When the tabloids jumped on Dominic Lawson's outing of his sister, TV chef Nigella Lawson, as an 'aquaholic' who drinks up to three litres of water a day, it raised the thorny issue of how much water is good for you. The general recommendation has been that about a litre a day (six to eight glasses) is required for a healthy body. This is not universally accepted, however, and recently, Dr Margaret McCartney described this as 'nonsense' in the British Medical Journal.
Putting the risks of hyponatraemia (where the body's sodium levels drop dangerously low because of excess water consumption) to one side, a bottle of water has become something of a fashion accessory. The A-listers are usually 'papped' clutching a bottle of water, whether they drink it to keep skin healthy, suppress appetite, or just because they are thirsty.
So does this translate to increased bottled-water sales to the general public? While sales have failed to return to the heights of 2006 (£1.63bn), the sector has proved resilient amid the woes of the economic climate.
In 2010, sales levelled out at £1.36bn, according to Mintel. While volume sales increased in 2009 and 2010, discounting meant the price per litre dropped, as did manufacturers' profits. Penetration has declined by 6% since 2006, with the proportion of heavy users falling to 17% of those who drink bottled water, according to TGI.

The main competitor is tap water, as it is readily available in everyone's homes, and an easy substitute for those looking to save money. Indeed, many people avoid buying bottled water because of the environmental effect of consuming a product that involves bottling and transporting a drink that already flows freely from their taps. According to Toluna, 37% of consumers think that drinking bottled instead of tap water is bad for the environment.
Water companies have promoted the merits of tap water, and Thames Water launched its 'London on Tap' initiative in 2008 to encourage restaurants and businesses to offer tap in place of bottled water.

Thames Water chief executive Martin Baggs said at the time: 'Our water is 500 times cheaper than bottled water, and is kinder to the environment, emitting 300 times less CO2 to process than bottled alternatives.' Fortunately for bottledwater manufacturers, many consumers prefer the taste of mineral and spring water and half the population think it has fewer impurities, according to Toluna. Also, with water fountains few and far between, those who get thirsty when they're out tend to rely on bottled water. Many use both options; 53% of drinkers refill empty water bottles from the tap to save money.

As shoppers' focus shifts to buying British, sales of market-leading producer Danone have been hit, with both its main brands, Evian and Volvic, selling less. Buxton and Highland Spring have capitalised on the provenance purchasing factor, although they have some way to go to match their Continental rivals' sales.

Plain water dominates the sector, with 73% of take-home purchases, compared with 27% enhanced (where flavours or vitamins are added). There has been some activity in the latter category, however. Britvic replaced its Fruit Shoot H2O kids range with Fruit Shoot Hydro, a spring water with natural fruit flavours, in January this year, to appeal to the sevento 11-year-old market. Coca-Cola has been pushing its Glaceau vitaminwater brand for adults with a major campaign launched in July 2010, following the brand's success in the US.

Factors affecting future sector growth include the climate and demographics. The weather has a significant impact on sales of bottled water and is, obviously, beyond the control of manufacturers. However, how effectively brands can encourage the over-55s to buy water will, to some degree, determine the health of future sales. So far, it is young consumers, rather than the 17.6m over-55s in the UK, who make the bulk of water purchases.

Over the next five years, Mintel predicts the market will be static; when inflation is taken into account, however, this represents a 15% fall.
The sector's value is forecast to be £1.4bn by 2015.