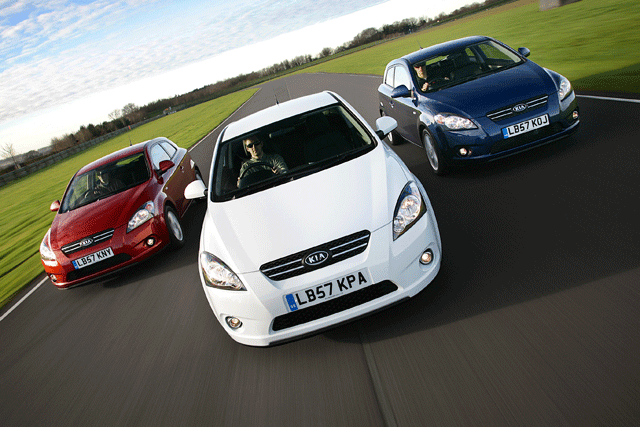 Selling cars is not the money-spinning business it once was, as multiple factors are affecting the purchasing landscape. On the one hand there is the economic situation; as consumers' disposable income is squeezed and insurance and fuel prices rise, sales of smaller vehicles are benefiting at the cost of the luxury end of the market. On the other, the internet, as in most other sectors, is affecting the way people purchase.
Customers are using the internet as a price-research tool and turning to price-comparison sites so that, when they visit a dealer or 'car supermarket', they are armed with better information on the relative cost of the vehicles.
The high cost of buying a car, new or used, means that this is a purchase many people are delaying in the current economic climate. One fifth of main households have not replaced their car for four or more years, according to TGI. New car sales have been in decline since 2007 and look set to continue to fall for the next five years.
The car market was briefly boosted by the government's scrappage incentive scheme in 2009 and 2010, which offered consumers a £1000 trade-in bonus when exchanging an old car (at least 10 years old) for a new one.
Second-hand car sales have held up best. Sales of used cars have grown 13% since 2006 to reach more than £38bn in 2011. This compares with an estimate that almost £27bn will be spent on new cars this year. However, as prices of second-hand cars rise, the benefit of opting for a pre-owned vehicle is becoming less evident, which may have an adverse effect on retailers.
Dealers have had a torrid time in recent years. While in 2000 there were more than 6000 car dealerships in the UK, by 2010 this had dropped to 4984, according to Mintel estimates. Initially, much of this was down to market consolidation, but the recession has led to unprofitable sites folding.
Renault suffered the fastest drop in franchised dealer networks since 2006, with Peugeot also being hit hard. Meanwhile, Kia's dealer network has performed well, in line with the increased popularity of cheaper car brands. Pendragon remains the leading dealership group in terms of both turnover and number of outlets. It has more than 270 premises and trades under the names Stratstone, Evans Halshaw and Chatfields.
Dealers have also had to face the challenge of 'car supermarkets' entering the UK market. These cut out the 'frills' and follow-up options in favour of wide choice and fixed, lower prices. In 2010 there were an estimated 100 car supermarkets in the UK, Carcraft and Cargiant among them. Mintel's research suggests that about 6% of potential used-car buyers are likely to buy from such a retailer.
Even after shopping around online, however, consumers still find visiting dealerships stressful: a quarter of people admit to being intimidated by them, according to GMI.
It is perhaps not surprising, then, that as well as being used as a research tool, the internet is also growing as a shopping channel for cars, albeit still a small one. Mintel estimates that in 2010 about 3% (240,000) of total car sales were via the internet or other distance channel, such as the phone.
Tesco joined the online retail sector with Tesco Cars in April this year, selling independently checked cars nationwide and offering Clubcard points on purchases.
Where and how consumers buy cars is changing, but so is what they buy. Rising running costs mean that for some, the affordability of owning a car is in doubt. AA research shows that the price of unleaded petrol rose by 58% between January 2009 and May 2011, and diesel by 43%. Other associated costs have increased, such as road tax, insurance and car finance packages.
Earlier in the year, the AA's president, Edmund King, said: 'Many drivers can't afford to fill up. AA/Populus research shows that two-thirds of drivers are cutting back on car use, other spending, or both.'
By 2015, it is predicted that there will be 1.73m new-car registrations in the UK, compared with 1.92m in 2011, and 7.13m used-car sales (6.55m in 2011). This would equate to a 5% increase in the total market over the next five years, according to Mintel.