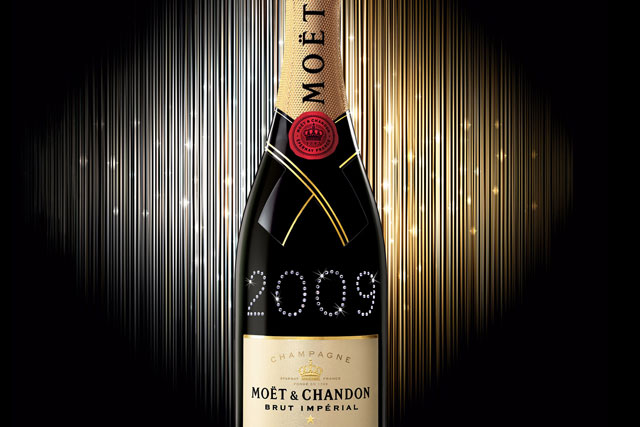 Five Key Trends
Sparkling wine. Use of sparkling wine continues to grow (both in the on- and off-trade) and is increasingly seen as a credible alternative to champagne. Sales have increased 55% (2007 to 2012) to reach £720m.
UK. In terms of imports of champagne, the UK remains the leading market globally importing 34.5m bottles in 2011 (out of 323m shipped in total) although it is declining.
English sparkling wine. Although still a niche segment it is growing in popularity. As its reputation has improved, sales have grown and are predicted to reach £25m in 2012.
Demographics. The 25 - 34 year old group is forecast to grow and this is the group with the highest use of both champagne and sparkling wine.
Alcohol drinking. The number of adults drinking alcohol is declining as a result of both health considerations and wanting to save money. Champagne drinking is falling, with sales dropping 27% (2007 to 2012) to an estimated £690m.
Promotions. Despite its luxury status the champagne category has been hit by price cuts and promotions, to the extent that 53% of drinkers say they won't pay for it unless it's on promotion.

Source: Mintel
Top-selling champagne brands in the off-trade (£m)
Source: Mintel
Top-selling sparkling wine brands in the off-trade (£m)
Source: Mintel
The Industry's Main Players
Elsa Corbineau, marketing director, Moët Hennessy UK


Corbineau has held the marketing director role since the beginning of 2010, having previously been international marketing manager for its Veuve Clicquot champagne brand. She worked in marketing at Colgate-Palmolive in its European division for a number of years as well as a stint at Danone early in her career.


Patrick Venning, marketing director Pernod Ricard


Among Venning's responsibilities at Pernod Ricard are marketing for its wine and champagne brands such as – Mumm, Jacob's Creek, Perrier Jouët and Campo Viejo (cava). Venning became marketing director in January 2012 when he took over the role from Vlastimil Spelda. Previous roles in Pernod Ricard include integrating brands following the acquisition of Allied Domecq. He has worked at P&G and Birds Eye also.
Suzanne O'Hara, Head of Marketing, Freixenet UK


In the early part of O'Hara's career she worked in brand marketing roles in Dublin and Tokyo before moving to the UK where she worked as UK brand manager for Lyon-based Distriborg Group. After a stint as international brand manager for Twinings from 1999 to 2002 she joined Freixenet as senior brand manager. She left the business for a number of years before returning as head of marketing in June 2010.
Liam Newton, UK marketing director, Bacardi Brown-Forman Brands

Newton had led the UK marketing team since January 2010 and his remit covers all its brands including the Martini ones. He has previous experience of the drinks industry as brands director with InBev UK and also worked in marketing for Nestle Rowntree across its confectionery portfolio.
Winners and Losers in the carbonated soft drinks sector
Moët & Chandon. This remains the largest champagne brand in the UK accounting for 10% of champagne sales (5% of overall market) although its sales dipped slightly in 2011.
Freixenet. Cava in general continues to perform well and this is one of the few leading brands to see sales grow in 2011 holding onto a 9% share of sparkling wine (5% of overall market).
Lanson. Sales in the off-trade dropped by 30% between 2009 and 2011 as it was one of several big name champagne brands to have a difficult time as cheaper brands gained sales.
Source: Mintel