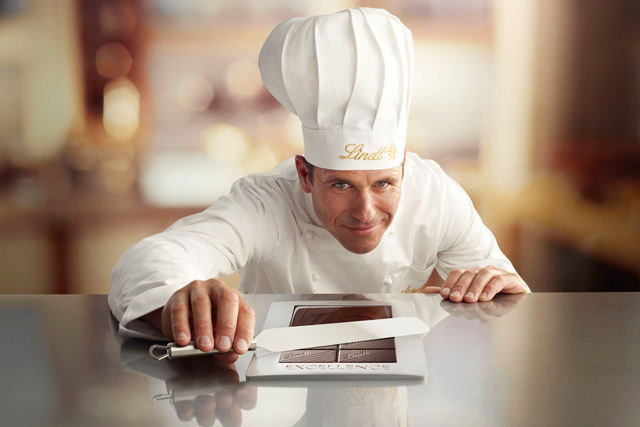 Five Key Trends
Market growth. This sector benefits from strong impulse buying and high use levels (89%). It has grown year-on-year and reached sales of £3.98bn in 2011.
Justified indulgence. The majority of chocolate-eaters don't feel guilty about eating it (only 29% do) and shoppers tend to be loyal to brands they trust.
Advertising support. This category benefits from high levels of advertising support and NPD investment, especially from the big three (Cadbury, Mars and Nestlé).
Sharing. Consumers like to share their chocolates – 56% say they usually share – and this has been boosted as people have spent more time at home.
Own-label. With only about 7% of the market, private label is a minor part of the sector but it has been increasing its NPD to better challenge its brand rivals.
Premiumisation. Despite the recession and pressure on people's spending, premium chocolate continues to perform well with shoppers willing to trade up still.
Source: Mintel
Top 10 brands' shares in the chocolate confectionery market by value (£m)
Source: Mintel
The Industry's Main Players
Luca Miggiano, category vice-president chocolate, UK & Ireland and Nordics, Kraft Foods

Following the takeover of Cadbury by Kraft, the marketing roles moved out of the UK to Zurich and Miggiano took responsibility for the brands here. He was previously category director for coffee in a number of regions. Miggiano has also held marketing roles at Coca-Cola and Masterfoods.
David Rennie, managing director, Nestlé
Previously marketing director for Nestle, Rennie was promoted to the md role in January 2009 and leads the business covering brands such as Kit Kat, Aero, Milky Bar and Quality Street. He joined the chocolate manufacturer from Procter & Gamble in 2005. At P&G he worked on Ariel and Fairy in the UK and launched global brands Febreze and Swiffer.

Michael Magee, vice-president of marketing, Mars Chocolate UK
Magee is responsible for Mars' UK chocolate portfolio including Galaxy, Maltesers, Mars, Snickers and Twix. He has experience within the FMCG sector across corporate strategy, M&A and planning, and previously worked in strategic marketing and commercial roles for Kraft and Cadbury Schweppes. He joined Mars UK in January 2011, having previously been global brand director for Snickers.
Mauro De Felip, Marketing Director, Ferrero UK
De Felip joined Ferrero UK as marketing director in February 2010 but has worked for the company for many years in marketing in its businesses overseas. He has held roles in Brussels, Luxembourg, France and Italy.
Winners and Losers in the pizza and pasta restaurant sector
Dairy Milk. The leading tablet chocolate brand, its sales are approaching £500m with 12% share; despite less advertising in 2011 sales still grew 13% (2009-2011).
Twirl. Cadbury extended its brand into bite-size sharing bags which has proved a popular move with sales increasing more than 30% (2009 - 2011).
Maltesers. The largest countline brand had a good year in 2011 with sales rising to £174m and continued advertising support.
Galaxy. Sales fell 3% (2010-2011) despite significant ad support. Its price increased almost 10% for its 46g bar which may have been a contributing factor. The brand has tried to fight back with the launch of Galaxy Bites in 2011 to tap into sharing market.
Wispa. Sales fell more than 13% between 2009 to 2011 as the rush of consumer enthusiasm to see the brand reinstated appeared to wane.
Source: Mintel