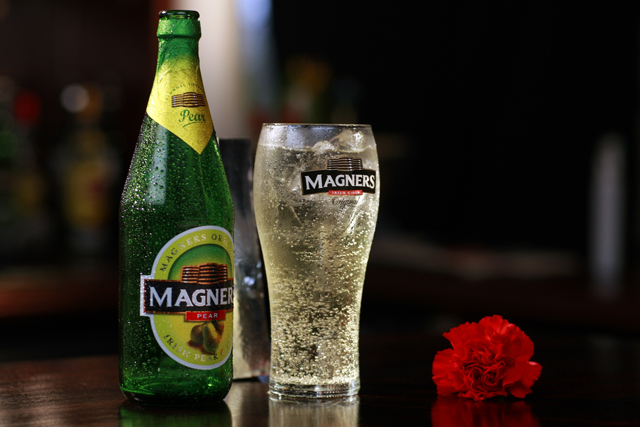 Five Key Trends
Growth. In a declining alcohol market cider is the ray of sunshine — volume sales rose 24% between 2006 and 2011 and value up from £1.7bn to £2.4bn.
Flavours. A key area of innovation, the brewers have introduced new flavours, especially refreshing, sweeter, fruit flavours. Although some consumers are put off by the sweetness.
Provenance. As one of the few alcoholic beverages with a British heritage it has been well-placed to tap into shoppers' desire for authentic, local produce.
Occasions. One disadvantage is that cider is not strongly associated with a specific occasion to drink it in preference to other alcoholic drinks.
Drinkers. Although men make up the main body of cider drinkers it also appeals to women, gaining it a wider audience than beer.
Youth. Having long since shaken off its old-fashioned image, cider has successfully attracted a high proportion of those all important 12 -24 year old drinkers.
Source: Mintel
Top five cider brands by off-trade market share, 2011 (%)

Cider brands by off-trade sales (£m)

The Industry's Main Players
Jacco van der Linden, marketing director, Heineken
Linden took over the marketing director role in February and has responsibility for all its beer and cider brands. The Dutch national has been with Heineken since 1999 and held a number of senior international sales and marketing roles, most recently as marketing director at Nigerian Breweries.
Sandra Mitchell, marketing director, C&C Group
Mitchell has just taken over the role from Paul Bartlett who had held the cider portfolio — which includes Magners, Gaymers and Bulmers in Ireland — for more than ten years. Mitchell was previously marketing director at Tennent's and before that with Inbev. Bartlett has now been made corporate affairs director at C&C.
James Watson, Western European marketing director, Stella Artois
Watson was previously marketing director for Budweiser and Tennent's at AB Inbev, before taking the reins of Stella Artois, including its Cidre brand. Prior to joining AB Inbev Watson was at Diageo where he worked as global innovation manager for Guinness.
Gordon Johncox, sales and marketing director, Aston Manor
Johncox has a wealth of experience in the brewing industry having previous been managing director for Magners Irish Cider and also holding a number of positions at Scottish & Newcastle.
Winners and Losers in the cider sector
Stella Artois Cidre. Launched in April 2011 its initial sales have been impressive (£36m in supermarket sales Symphony IRI March 2012) and it is now adding a pear version.
Strongbow. Remains the brand leader and has increased advertising spend to continue to target the C2DE traditional cider drinkers although off-trade sales have dropped.
Kopparberg. The Swedish cider brand has successfully carved a niche as a trendy, premium cider helped by stylish, quirky packaging and advertising.
Frosty Jack's. Aston Manor's high flying cider brand has associated itself with comedy and seen sales increase 58% (2009-11) to be fourth best selling brand in the off-trade.
Bulmers Original. Sales dipped between 2009 and 2011 by more than 5% and its share also fell although it has fought back with new variants and limited editions.
Lambrini. Halewood's wine-style perry drink aimed at female drinkers has seen sales drop more than 20% between 2009 and 2011.