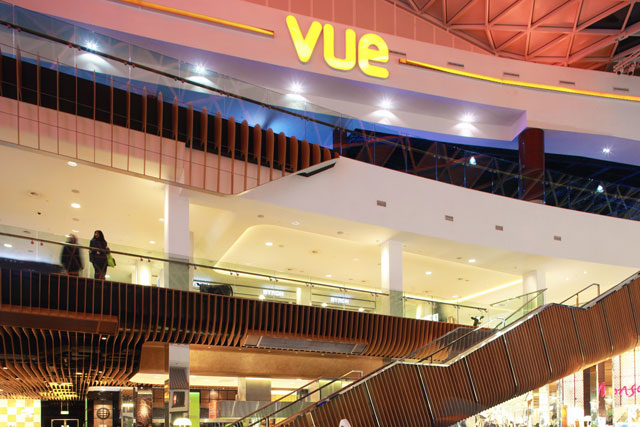 Five Key Trends
Recession. With the UK falling back into recession in 2012, increased youth unemployment and disposable income being squeezed there will be pressure on cinemas although going to the movies remains a relatively affordable treat.
Digital screens. The number of digital screens in the UK doubled in 2011 so that they account for nearly three quarters of all screens. This allows for live streaming of non-movie events such as sports, opera and theatre.
3D movies. The share of 3D fell in 2011 due to the lack of a major 3D blockbuster (compared with Avatar in 2010) and dissatisfaction over the value for money of 3D compared with 2D. 3D divides opinion remaining more popular with younger viewers.
Increasing value. The UK cinema market is expected to grow 22.3% between 2007 and 2012 as average spend per head has increased. Admissions increased 5.5% (2007 to 2011).
Attendance. More than 80% of adult internet users visit the cinema but the majority do so only once a year or less. Just over one in ten people visit every two or three weeks.
Luxury. As well as offering premium seating some companies are experimenting with an all round luxury experience such as specialist food services, reclining seats and fewer seats per cinema.
Source: Mintel
Leading cinema operators in the UK, by number of screens, December 2011
*aquired by Vue in May 2012
Source: Cinema Advertising Association (CAA)/Mintel
Breakdown of UK cinema market
Source: Rentrak/Cinema Advertising Association (CAA)/Mintel
Andy Edge, commercial director, Odeon and UCI cinemas
Edge has been commercial director since April 2012 when he joined the cinema chain from Park Resorts where he'd been sales and marketing director. Previous leisure industry experience includes being sales and marketing director for The Tussauds Group and his impressive CV includes stints at Holsten, St Ivel and Kraft.
Justin Skinner, vice-president of marketing, Cineworld
Skinner has been responsible for all Cineworld's marketing, including ecommerce, advertising, branding and film marketing, since April 2007. He was senior marketing manager for Aviva for two years before that and started his career at RBS Insurance where he held a number of marketing roles.
Mark de Quervain, sales and marketing director, Vue
De Quervain has been at Vue for the past 11 years, having joined the company when it had just two cinemas in the UK. He is a member of the Vue executive team driving business growth and strategy. He has worked across client companies, including seven years with United International Pictures, as well as on the agency side.
Jon Dixon, marketing Director, Showcase Cinemas UK
Dixon joined in November 2008 and is responsible for the marketing strategy for Showcase's estate of UK cinemas, including all advertising and PR, social media, radio sponsorship, online strategy, CRM and loyalty, mobile and website, retail promotions and in cinema activity. Prior to joining Showcase, he was marketing manager for Corgi Toys, managing several high profile licensed toy and collectable entertainment properties.
Winners and Losers in the cinema sector
Vue. The £20m purchase of Apollo added 14 cinemas to its portfolio taking its estate to 85 multiplexes and almost 800 screens across the UK.
Odeon. In terms of sites and screens Odeon remains the leading player in the UK with more than 110 sites and about 22% of UK screens.
Apollo. This was the UK's biggest independent cinema chain before being bought by Vue in 2012. The loss-making group had been trying to gain the number four position in the market.
Source: Mintel