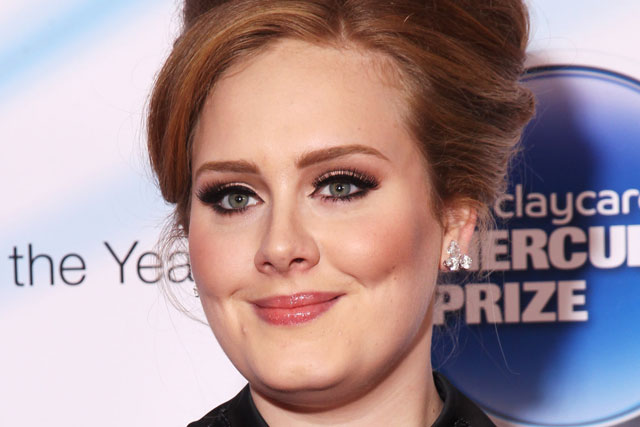 Look at any teenage girl and it's not hard to see why sales of colour cosmetics are booming. From the latest shade of lip gloss to long-lasting-effect mascara, relentless innovation combined with an increased focus on seasonality is driving sales.
Be it Lady Gaga or Adele, many of the female artists whom girls and young women follow sport heavily made-up faces, which is proving good news for cosmetic manufacturers. Moreover, cosmetics are frequently cited as one of those 'affordable treat' categories that do well in a downturn; women may cut back on salon facials, but an £8 lipstick is another matter.
Colour cosmetics are closely intertwined with the fashion industry, and just as clothes manufacturers ensure new styles every season, so cosmetics companies constantly update their colour palettes to keep up with fashion trends. While consumers may not change their make-up with the same frequency they do clothes, this cycle of NPD maintains interest in the category.
In 2010, colour cosmetics sales grew by 5% to reach £1.28bn. This figure is expected to increase by 6% to £1.35bn by the end of the year, according to Mintel.
Within this category, face make-up - foundation, blushers, bronzing lotions and powders - is the biggest segment, accounting for 40% of value sales. Foundation dominates, with a 70% share. Almost seven out of 10 women wear foundation, face powder or tinted moisturiser, according to TGI; of these, 85% wear foundation.
Eye make-up - eye shadow, pencils and mascara - is worn by 70% of women, with mascara the biggest-selling item. Among women who buy eye make-up, 55% wear mascara, compared with 41% who use eye shadow and 31% eyeliner or kohl.
The rest of the sector is accounted for by lipsticks and nail varnishes. Lipstick/gloss has 76% penetration, with the former more popular, although lip gloss is gaining ground.
There has been a boom in sales of nail products, which were worth £179m in 2010. Sales are stimulated by new nail varnish colours seen on the catwalk, and the relatively low price of polishes means women can follow trends without breaking the bank.
A major issue for manufacturers is how to sustain the high penetration achieved among teenagers and young adults as they get older. Anti-ageing formulations for products such as foundations have been introduced, but more needs to be done to boost appeal to older consumers.
Despite the plethora of make-up concessions in department stores, most women prefer to shop for make-up unassisted, perhaps because, for many, those counters can be intimidating. British women are more likely to replace items they are running low on than buy cosmetics on an impulse, according to research by GMI.
With almost two-thirds of women saying they use cosmetics to feel more attractive and well-groomed, according to research by GMI/Mintel, make-up clearly has an important role to play in women's appearance, across all ages.
L'Oreal is the world's biggest beauty company and the dominant player in the UK with a 17% market share. Next is Boots, which accounts for 16% of the market with its No7 and 17 brands. The other major manufacturers are Coty (which owns Rimmel London), Avon and Estee Lauder.
Among L'Oreal's extensive portfolio of cosmetics brands are Maybelline, Lancome, Yves Saint Laurent and The Body Shop, all of which cater for different budgets.
Estee Lauder sits more firmly at the premium end of the market, alongside brands such as MAC Cosmetics and Clinique.
The trend for using celebrities as the face of a cosmetic and beauty brand continues. Kate Moss has extended her role as the face of Rimmel London to launch her own range of lipsticks for the brand However, both L'Oreal and Lancome have been rapped by the ASA for the use of retouching in their ads.
Despite the historic role of the category in providing consumers with a 'pick-me-up' during the recession, there are no signs that it is losing its momentum. Mintel predicts that annual growth will remain at about 4%-5% over the next five years. By 2016, the colour cosmetics market is expected to be worth more than £1.67bn - 24% more than in 2011. This is despite the decline in the number of 15- to 19-year-old women, who are particularly heavy users of make-up, by about 7% over the period.
The decline in the number of younger women will be compensated by an 11% rise in the number of 45- to 54-year-olds, who are the biggest purchasers of lipstick.