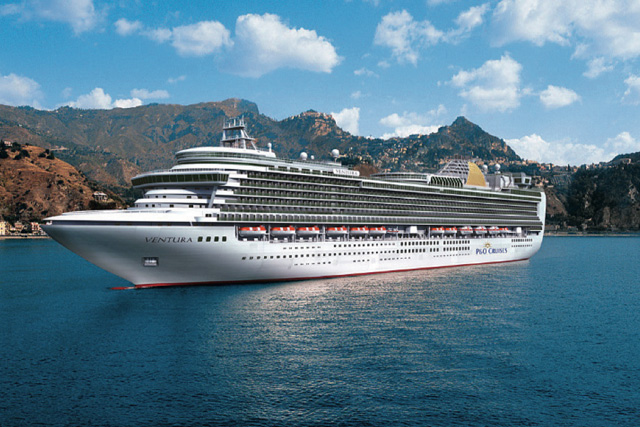 Five Key Trends
Popularity. Between 2006 and 2011 the sea cruise market grew by 57% (value) and 41% (volume) at a time when the overseas holiday market has dropped 20%. It was valued at £2.44bn in 2011.
Core users. Older, ABC1 consumers are its core demographic and this is also the group least likely to have cut back on holidays in the recession.
Safety. The Costa Concordia disaster in January 2012 put the spotlight on safety and led to a full review of safety and emergency procedures.
Niche. Although cruise holidays have increased their market share they remain a relatively small travel niche, with 1.7 million trips in 2011 or one in 20 holidays abroad.
River cruises. Demand for Nile trips fell following political unrest in Egypt but the larger European river cruise segment grew by 7.2% in 2011 to £179m.
Retail. Eight out of ten cruise passengers booked via a travel agent in 2011 although the comparison engine cruisecompare.co.uk launched in 2011.
Source: Mintel
Ocean cruise passengers by destination (000s)
Source: Passenger Shipping Association/Mintel
Sea cruise trips by volume (m) and value (£bn)
Source: Passenger Shipping Association (PSA)/Office for National Statistics, IPS/Mintel
The Industry's Main Players
Jo Briody, head of marketing UK & Ireland, Royal Caribbean International, Celebrity Cruises & Azamara Club Cruises
Briody has been in this position since 2005 working across Royal Caribbean's cruise brands. Previous experience includes working in marketing for Securicor, British Airways Holidays, Archers Direct and Help the Aged.
Philip Price, head of brand marketing, P&O Cruises
Price took over this role in 2004 and is responsible for brand marketing strategy, customer relationship management, e-marketing and PR among other things. Before joining P&O Cruises he worked for Rolls Royce Motor Cars, Zurich Financial Services and Mitsubishi among others.
Richard Curtis, head of marketing, Cunard
Curtis joined Cunard in April 2007. His career began at Whitbread and he worked across the hotel industry with international marketing roles at Marriott International, Hilton and latterly Small Luxury Hotels of the World. The past five years has seen major changes with the departure of QE2 from the fleet and the introduction of Queen Victoria and Queen Elizabeth.


Kevin Bubolz, director, business planning & marketing, Norwegian Cruise Line
Bubolz has held the position of director business planning & marketing since May 2011, leading the company's European revenue management and marketing teams in the two offices in London and Wiesbaden. He has worked with the cruise line since 2005 and is a trained travel agent.
Kathryn Beadle, sales and marketing director, Hurtigruten
Beadle started her career in travel as a trainee travel consultant with Hogg Robinson Leisure. She spent 18 years with the company, rising through the ranks, before leaving in 1995 to join Virgin Holidays. She joined Hurtigruten in 2008.
Winners and Losers in the deposit and savings accounts sector
P&O Cruises. The leading UK-focused brand, it added new cruise itineraries from Southampton this year including ones dedicated to Strictly Come Dancing and it is introducing a new cruise ship designed for UK market in 2015.
Star Clippers. At a time when the industry is having to face up to the environmental impact of its huge cruisers, Star Clippers' fleet is powered by wind 70% of the time. It has also added rail/cruise no-fly holidays in the Mediterranean and Baltic.
Costa Cruises. Carnival's Italian-based brand achieved headlines for all the wrong reasons when the Costa Concordia capsized off the Italian coast killing 32 passengers and crew. The investigation into the cause of the disaster is still ongoing.
Source: Mintel