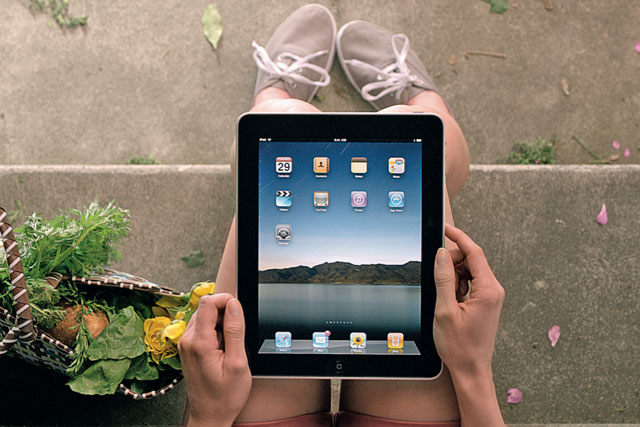 Although the consumer computer sector is inevitably fast-changing, the arrival of the tablet with the launch of Apple's iPad in April 2010 was still one of the biggest innovations to hit the market in decades.
The old discussions about features were suddenly obsolete as Apple introduced a computer that was more mobile phone and media centre than PC, with a coffee table kudos that was unprecedented in this market.
Others have followed Apple's lead. By the end of the year, Mintel predicts that tablet sales will reach £450m. While desktops once dominated the computer market, over the years consumers have opted for more portable machines, such as laptops and netbooks.
Between 2006 and 2010, laptop volume sales doubled, boosted by cheaper prices. The total UK consumer market for desktop machines will reach £632m and laptops £2.4bn by the end of 2011, according to Mintel.
Tablet computers are likely to cannibalise desktop and laptop sales, although analyst predictions vary as to the degree; forecasts range from 10% to 50% cannibalisation in the next three years.
However, for people creating longer text documents, the lack of a 'proper' keyboard on tablets is a drawback. They are geared more toward content consumption.
No matter what choice of machine shoppers go for, ownership of computers has increased steadily and 80% of households now own one, compared with 72% in 2006. Multiple ownership is also becoming common: 40% of households have two or more computers, according to GMI. It appears that while a desktop tends to be shared in a household, laptops are considered personal devices, more in line with mobile phones, so family members often have their own.
Computers of all types remain a big-ticket item, but price deflation has been widespread, because processing power is becoming less expensive. The price of all information processing equipment, from computers to printers, has dropped by 59% in the six years to June 2011, compared with inflation of 19% over the same period.
The one blip in this trend might come as a result of the earthquake and tsunami in Japan this year. A major supplier of components for computers, Japanese production was severely affected by the disaster.
When it comes to buying a computer, the options are almost endless and include electronic retailers, department stores, online generalist stores, specialists, supermarkets, direct from the manufacturer, and so on.
The proliferation of options has put pressure on electronics retailers, but they are still the most likely purchase source, used by 43% of UK consumers for their most recent computer purchase, according to GMI. However, this is down from 61% in 2009.
Dell pioneered the concept of direct sales, which has been honed on its online store, where consumers can build machines to their preferred specifications. Direct sales from manufacturers have risen to 18%, while the proportion of supermarket sales doubled from 4% in 2009 to 8% in 2010.
The recent death of Apple chief Steve Jobs sparked another wave of adoration for the brand. Apple has had enormous influence in the sector but it evokes strong negative viewpoints as well as positive among consumers.
However, in terms of trust and differentiation, Apple tops the list, according to GMI. Despite increasing sales, though, it is still only the fifth most-used brand, according to Mintel. Some suggest it has benefited from a 'halo' effect where consumers buying iPods and iPhones are drawn to buy other Apple products.
While techies can argue about the merits or otherwise of Apple's functionality, operating systems and longevity, as far as design and user-friendliness is concerned, where Apple leads, others follow.
Dell and HP are the biggest brands in terms of use. In 2010 the latter had the biggest share worldwide, at about 21%, followed by Dell at about 17% and Samsung at 11.7%. Apple came sixth, at 10%, according to ITCandor.
Click to enlarge graph
Over the next five years the trends in ownership are set to continue. Mintel forecasts that by 2016 the consumer computer market will be worth £362m for desktops, and £2.9bn for laptops.