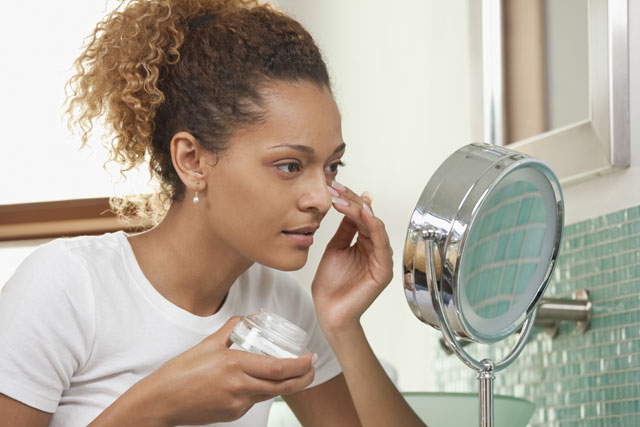 The facial skincare market is in rude health as the pressure on women to be groomed and gorgeous remains strong. The cost of a pot of moisturiser can vary dramatically, but it appears that, regardless of the country's financial woes, women are willing to keep spending on this category. Almost nine out of 10 women use face creams and lotions, according to TGI.
In 2011, the market is expected to reach a value of £964m, up almost 4% year on year, according to Mintel. In 2010 it was worth £930m.
Although this sector is a strong performer and enjoys high penetration, it trails behind other beauty categories in terms of market size: fragrance and make-up are both bigger markets in the UK.
In this period of buoyant sales, there has been significant merger and acquisition activity. In March 2010 the direct-sales cosmetics leader, Avon, acquired Liz Earle Beauty, bringing its Naturally Active skincare products into the Avon portfolio as part of its ongoing strategy of adding niche product lines.
In September of the same year, Unilever bought Alberto Culver, owner of the Simple brand among other personal care ranges, for $3.7bn. Coty has also snapped up several brands, including Philosophy Inc and Dr. Scheller.
On top of this acquisition activity, other established colour cosmetics brands, such as BareMinerals and Benefit, have extended into facial skincare, adding to the competition in an already crowded market.
Product innovation is paramount in a category bursting with brands, all vying for women's attention and promising ever-increasing benefits from a pot of cream. Innovation has focused on face and neck preparations - the most-used products. However, targeted creams and lotions are not so important to users, and sales of specific eye creams remain relatively low, perhaps as women prefer to opt to use all-over products on their faces to keep costs down and simplify their application and beauty routines.
The detailed and sometimes pseudo-scientific claims made for facial skincare products do not necessarily convince consumers. More than half of women (57%) believe that anti-ageing creams are overhyped, while 17% think skincare is a waste of money and that genes and lifestyle are what affect women's looks most. That said, more than half also agree to some extent that the creams they use live up to their claims, according to GMI.
Encouraging trial is a vital part of manufacturers' marketing activity; hence the proliferation of sample sachets in women's magazines. More than 40% of women say they use the product they do because they tried a free sample and liked it, according to GMI.
Promotions are also an important tool, with 36% of women saying they use a particular product because it was on offer. Nonetheless, friends' recommendations are deemed of equal importance to editorial reviews.
L'Oreal dominates this market: its L'Oreal Paris and Garnier brands together account for a 25% share. It is followed by Procter & Gamble and Boots battling it out for second spot. While P&G (with the Olay brand) is still ahead, Boots' investment in its popular Protect & Perfect brand has ensured it is a strong contender.
For manufacturers, the ageing population has mixed implications. Women aged 45-54 are the heaviest users of face creams and lotions, and a prime market for the anti-ageing moisturisers that comprise a significant proportion of brands' ranges.
There are currently 4.4m women in this age bracket, predicted to increase to 4.6m by 2016. However, the over-65s are among the lowest users of this sector and this group is predicted to grow by 15% by 2016.
Anti-ageing is the third-most-likely product claim, after 'moisturising' and 'botanical/herbal' (applied to any plantor herb-derived ingredients).
For the category in general, anti-ageing moisturisers are the biggest segment, accounting for almost £2 of every £5 spent on facial skincare. Cleansers are the next-biggest segment; the convenience of wipes makes them the most popular format.
By next year the market is predicted to break through the £1bn barrier, and by 2016, Mintel forecasts it will have reached £1.26bn, a rise of more than 30% since 2011. Even when inflation is taken into account, this still represents an increase of 20% over the period.
'57% of women believe that anti-ageing creams are over-hyped, while 17% believe skincare is a waste of money; yet more than half also agree that the creams they use live up to the product's claims'