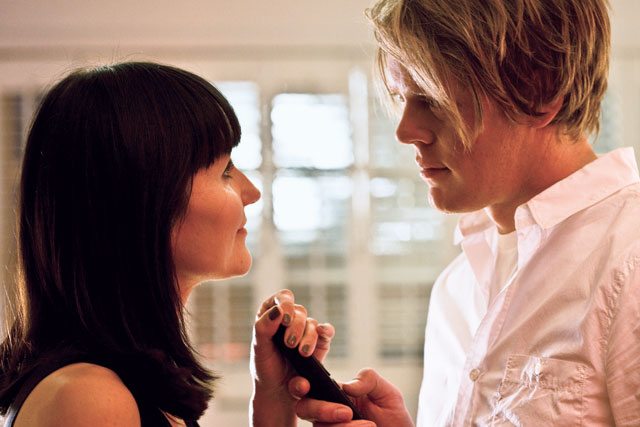 Fixed-line telecoms operators have a big problem: many people these days make do with their mobile phone and have no need for a landline. One in ten households is mobile-only, according to TGI data, and even those that do have a landline are using it much less.
Telecoms operators are therefore becoming more reliant on line-rental revenue. BT announced last month that it was increasing its line rental - for the third time in 12 months - as well as raising call prices from 7p to 7.6p a minute. TalkTalk, Sky and Virgin Media have either followed suit or are planning to in the near future.
In 2010, the UK fixed-line market was estimated to be worth £8.6bn, a 15% decline on 2005, according to Ofcom and Mintel figures. The number of mobile-only households increased by more than 7% during the period. Prevalent technology was not the only driver of change, with many recession-hit consumers realising they could save money by using their landline less, or not at all.
The operators have tried to reduce the flow of departing customers by offering bundled services - landline, broadband, multichannel TV and, sometimes, mobile - for competitive prices. BT, however, has employed a different tactic, emphasising the superior quality and reliability of home-phone communication through its long-running series of 'Adam and Jane' ads.
BT remains the most-popular landline provider, with more than one in three (37%) of those surveyed using it, according to research by GMI. Mintel estimates that BT's share of landline users has fallen by 13% in the past three years, however, and Ofcom's figures show that between 2004 and 2009, the operator lost 4% of its share of international and UK calls.
Virgin Media is second, with 21% of those surveyed using it. The operator is particularly effective at bundling its TV and landline products, with 82% of its TV customers having a landline with the company as well. The equivalent figure for Sky is 24%, reflecting its focus on TV.
TalkTalk has based its offer on landline and broadband bundles, and as such has appealed to older customers (the over-55s) and those who are not so dependent on mobile technology. To attract younger customers, however, it may have to develop its TV offer. Research shows that Virgin Media and Sky - with their bundled multichannel TV packages - are particularly popular among the under-35s.
One sticking point is the availability of Sky Sports, which is a particular pull for younger male audiences. While Sky and Virgin provide this, the collapse of Setanta Sports hit BT Vision, while TalkTalk is hoping that the upcoming launch of internet TV platform YouView will bolster its TV offer.
Consumers are more willing to switch utility providers these days, and the trend is reflected in the telecoms sector. Cheaper line rental is the most likely factor to persuade a consumer to switch provider, with 55% of them citing it as an important issue, according to GMI. Other considerations are lower call rates to mobiles (27%) and to landlines (24%).
The particular worry for fixed-line operators is that 47% of 25- to 34-year-olds believe that a landline is no longer necessary, and they are more likely to use their mobile phone even in the home. This change in user behaviour has been driven by mobile operators offering more inclusive minutes in their contracts and generally improving the competitiveness of their offers.
The popularity of broadband is likely to limit the growth of mobile-only homes, though, because domestic high-speed internet services are delivered via landlines.
Another competitor to landline, however, is voice over internet protocol (VoIP) services such as Skype. While the free calls are an obvious draw, research shows that 52% of internet users would prefer not to sit in front of a computer to make calls. VoIP could become more widespread, though, with Skype making its service available on some 4G smartphones.
The landline market is not expected to return to growth. Mintel's top estimate for the market's value is £7.5bn by 2015, but it warns that the figure could be as low as £6.8bn.
The operators must adapt as they find themselves competing in an increasingly restricted space.