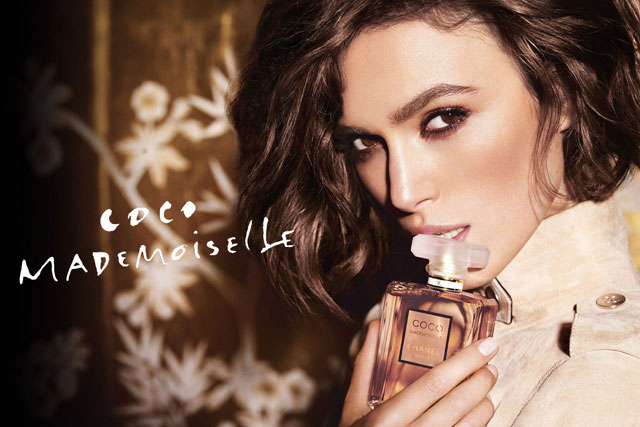 With Christmas approaching, and present-buying on people's minds, it is likely that fragrances will feature on plenty of shopping lists.
The heavyweight TV advertising for big-name scents, from Chanel to Calvin Klein, is timely and appropriate, given that just over six in 10 women buy or receive a fragrance at Christmas, according to GMI data.
The 45- to 54 year-old category is especially active in the fragrance category at this time of year, with 65% giving or receiving scents.
Moreover, while other products are struggling in this depressed economic climate, fragrances for both men and women have fared well. In 2011, sales will have reached £1.36bn, almost an 11% year-on-year increase. Women's fragrances are expected to be the better performer of the two, accounting for sales of £921m in 2011 and increasing by 12%, compared with 11% for men's, according to Mintel.
Women's fragrance already outsells men's by almost two to one, mainly because women consider putting on perfume part of their daily ritual, whereas men tend to view it as a post-shaving product. According to TGI, women are much more likely to use scent, with 88% wearing fragrance and two-thirds applying it at least once a day.
Women are also likely to own a range of scents, with 49% switching between two or three brands depending on their mood or the occasion, according to GMI research. Almost four in 10 women (38%) stick to one favourite scent.
Despite the older demographic being more likely to buy fragrances as gifts, younger women are the highest-volume users.
Coty has the biggest UK brand share across both the men's and women's markets, and in 2010 the company accounted for most NPD activity. Its launches for women last year included SJP NYC by Sarah Jessica Parker, Calvin Klein Beauty and Beyonce Heat, while on the mass-market side of things - known as masstige - additions included Kate Moss Wild Meadow. Celebrity fragrances have become a mainstay of the Coty portfolio since Jennifer Lopez's Glow in 2002.
The use of celebrity endorsement, either as a 'face' to front a campaign, such as Keira Knightley for Chanel, or as a licence name - Victoria Beckham, for example - is rife in this sector. In 2012, Lady Gaga is set to bring out her own scent. However, in terms of marketing, this category does not rely solely on headline-grabbing launches - it also uses the strong brand heritage of some of the products, such as Chanel No 5.
L'Oreal has several designer fragrance brands, along with its premium brand Lancome, which has helped the company secure second position by market share in the UK, while the line-up of Procter & Gamble in third place includes Gucci and Dolce & Gabbana.
Boots may be under pressure from supermarkets and online when it comes to many categories of toiletries, but it remains dominant in the fragrances sector, with more than a third of adults (36%) buying scent from its stores. Online sales make up about 30%, with price discounts and free delivery tempting shoppers.
Supermarkets are weaker in this category, perhaps because fragrances are a considered purchase, which means there is little impulse-buying. Only 13% of people buy scents on the spur of the moment, according to GMI, with just 7% keen to try a fragrance by a brand they like as soon as it is launched.
Although boxed gift sets are heavily pushed in department stores around Christmas, this sector has failed to capitalise on ancillary purchases. Fewer than one in five adults who regularly or occasionally wear a fragrance uses a matching body lotion.
Mintel predicts that the strong performance of fragrances will continue, with sales increasing by almost 45% between 2011 and 2016. Men's and women's combined will almost reach the £2bn mark by 2016, with growth driven, in the main, by women's fragrances.
Over the next five years, the latter is forecast to grow by 48% to reach £1.36bn - the size of the entire market today.