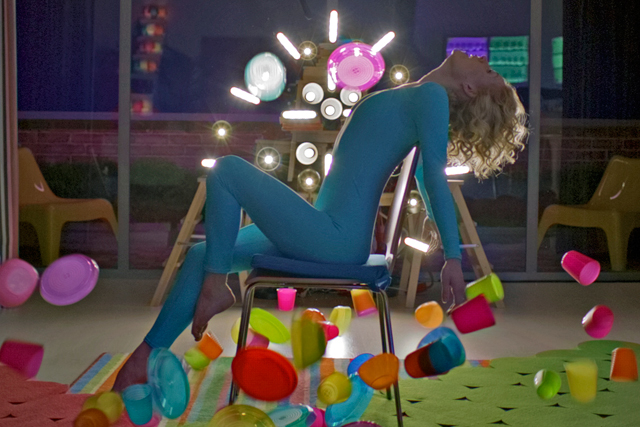 Trends
Design. The role of design and known designers has become more important for furniture retailers as they raise the profile of their collections.
Interest free credit. 'Buy now pay later' is increasingly being adopted as a marketing tool to encourage purchase and tempt reluctant shoppers to commit to a sale.
Discounting. Some retailers are too reliant on discounting and price promotions. This devalues the brand and means shoppers expect prices to drop and delay purchase until they have.
Frequency. Furniture purchasing is infrequent which makes it harder for retailers to build meaningful relationships with shoppers.
Deferrable purchase. With household budgets squeezed and furniture often being an expensive purchase, these are products that are at risk of the purchase being easily deferred. Spending fell 4.5% between 2007 and 2011 to £12.35bn on furniture, kitchens and bathrooms.
Houses. The number of houses in the UK is growing which increases furniture demand although new homes are smaller in size.
Source: Mintel
Major retailer's market share by value (%)
Specialists
Non-specialists
Note: MFI closed at the end of 2008 and held about 7% share of the total market for furniture
The industry's main players
Peter Wright, marketing manager, UK & Ireland, IKEA
Wright has been in charge of Ikea's marketing operation since 2011 and is leading its three year transformation plan. He was previously group marketing director of Thorntons and other marketing experience includes Tesco and Diageo.




Craig Inglis, director, marketing John Lewis
Since March 2008 Inglis has led all John Lewis's marketing, having previously been in the position of head of brand communications. Before joining the department store retailer he was sales and marketing director for Virgin Trains and also worked at Thomson Holidays.


Helen Normoyle chief marketing officer, DFS
In February this year DFS poached Normoyle from her role as BBC marketing director to become its first chief marketing officer. She overseas its £90m marketing budget and was brought in to improve the brand image beyond its value proposition.
Winners and Losers in the furniture retail sector
IKEA. The market leader it is almost twice as big as its nearest specialist rival and accounts for about 20% of the market (value). To counter difficult market conditions the retailer has expanded its online offer and refurbished its stores.
John Lewis. With its emphasis on service, faster delivery times, opening its 'At Home' out-of-town stores and comprehensive range of furniture for all occasions, John Lewis has performed well at a time when retail is under pressure.
DFS. Specialising in one market has proved a good strategy for this brand and it is the leader in the sofa market. Invests significant amounts in advertising.
Habitat. Went into administration in 2011. Home Retail Group bought the brand and three of its stores this year.
ScS. The retailer has a fight to compete with DFS and its ad budget. Profits have been hit and although its added carpets to its ranges, given how depressed the floor covering market is it may not help matters.
Independents. 2011-12 has seen several regional independents and small chains go to the wall including Brian James Furnishings, Sofas UK and Wallace King.
Source: Mintel