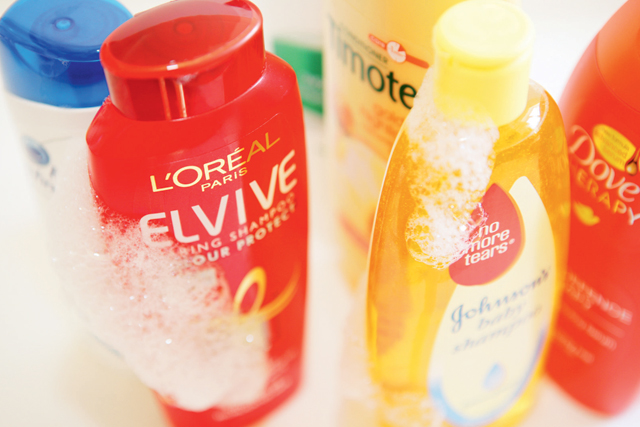 Wayne Rooney's hair transplant may have transfixed his Twitter followers, but for most people, looking after their hair means keeping it clean and little else. That's why shampoo is viewed as a toiletry staple, with shoppers happy to switch to brands on promotion if it means they can save money.
So while the shampoo, conditioner and treatments sector recorded a 2% increase in value between 2005 and 2010, according to Mintel, in real terms this equates to a decline in value of 13% over the same period. In 2010 it was worth £709m, not including hair dye products. Thanks to heavy price discounting, volume sales have increased at the expense of value.
Toluna research shows that more than half of shampoo buyers are influenced by low prices and more than 70% by special offers, so it is not surprising that per capita expenditure dropped by 16% between 2005 and 2010 - from £13.50 to £11.40. Discounting often leads to bulk purchasing, with shoppers making the most of deals to stock up.
Shampoo penetration is high - more than nine in 10 women and almost seven in 10 men use it - so manufacturers looking to gain new customers must either tempt users from rival brands or pull in additional sales through conditioner and treatment products.
Multi-functional body washes for male consumers have cannibalised the traditional shampoo market, while bald-headed men have no need for shampoo at all.
Most people consider themselves to have 'normal' hair - in 2010, 33% of the shampoo market went on variants for this hair type, compared with 19% for permed/coloured hair and 13% for anti-dandruff products.
The hair treatments category has the potential to grow as people cut back on salon visits. Some 60% of respondents say they go to the salon less often than they did in 2008, according to TGI research. This has also affected sales of products through salons, which dropped 26% between 2008 and 2010.
The biggest global FMCG manufacturers rule the sector, with their constant stream of product development and advertising support boosting their market share. This means own-label products have very little presence. Such products account for just 6% of market share; with brand discounting so rife, there is little room to compete on price.
Procter & Gamble, L'Oreal and Unilever account for more than 60% of the market. L'Oreal signed former X Factor judge Cheryl Cole in 2009 to front its Elvive Full Restore 5 ads. Although the company was criticised for using Cole, because she has hair extensions, the Advertising Standards Authority cleared the ad. The heavy-weight push has helped the brand build market share and appeal to young women.
The relative market shares of the big three will shift with Unilever's £2.3bn purchase of Alberto Culver, which will put the TRESemme brand in the same stable as Dove.
Meanwhile, P&G relaunched its Pantene brand and added Pantene Pro-V's Colour Protect & Smooth to its range last year.
Age is a significant factor in how people - and especially women - style and treat their hair, and also the sort of products they need. Hair tends to get drier with age and treatment, but most shampoos and conditioners for older consumers concentrate on thinning hair rather than added moisturising benefits. The number of the over-65s in the UK is set to have increased 13% between 2010 and 2015, so there seems to be room for better-targeted products for this age group. Less than 5% of launches in 2010 offered anti-ageing benefits, according to Mintel.
Another factor to be considered is the differing haircare needs of various ethnic minority groups in the UK. The market for ethnic minority haircare products was worth £47m in 2008, rising to almost £51m by 2010. Between 2004 and 2009, the UK ethnic minority population grew by 23% to reach 7.4m.
Sales of shampoo, conditioner and treatments will reach £748m by 2015, Mintel predicts, although this remains below the level of inflation forecast for the personal goods and services sector. Of this, it is predicted that £408m will be accounted for by shampoo, £283m by conditioners and £57m by hair treatments.