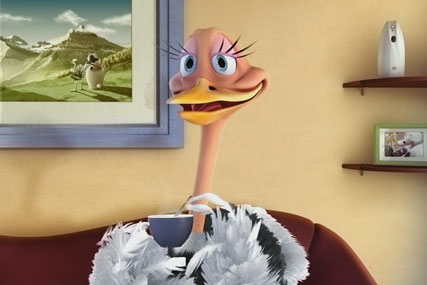 As the effects of the downturn persist in curtailing consumer spending, evenings out are being traded in for forms of leisure activity that take place in the home. This has meant many of the FMCG companies that have performed most strongly during the recession are those offering home-focused products.
One might assume, therefore, that household fresheners would benefit from the stay-at-home trend. However, the bad news for brands in this sector is that their products are seen as being non-essential and can be easily dropped from shopping lists.
More than one in five adults has cut back on how much they spend on fresheners, according to Mintel senior consumer analyst Alexandra Richmond, as discounts grip the market.
As a result, while the market grew by 24% between 2004 and 2007, according to Mintel, in the past two years sales have dropped off. The fresheners market was worth £342m in 2009 and the products were used in 17m UK homes. Ninety-four per cent of the market is accounted for by the household fresheners category, with car fresheners making up the other 6%.
Last year total sales dropped by 1.5% with manufacturers cutting advertising budgets and putting most of their marketing support into point-of-sale price promotions.
Within the total household products market, fresheners account for 13% of value sales. However, the sector now faces greater competition from other products because scents have become an integral part of most household cleaners.
In response NPD has flourished and, during the first half of 2009, air care was the second most-active household product sector in terms of launches. Yet, while plug-in, time-release, movement sensors and multi-fragranced varieties have all hit the shelves, traditional aerosols are still the most-used, according to TGI. In terms of value, however, plug-ins are the biggest format.
Among the rare exceptions to the declining sales in this sector have been more natural options, such as reed diffusers, fragrant dried flowers and scented oils. The aromas they produce appeal to those consumers put off by more artificial smells. Almost half of adults (46%) class themselves as 'anti-chemical' and are put off by the idea of inhaling chemicals used in many fresheners.
Reckitt Benckiser and SC Johnson are the leading manufacturers, although they face tough competition from own-label in the tough economic climate. While value sales have fallen for many brand owners, own-label products grew in value last year. Nonetheless, the two main players still account for 56% of market share.
Reckitt's Air Wick is the top-selling brand and the bulk of its advertising activity has focused on its dual-fragrance Symphonia plug-in product, with a particular emphasis recently on its Mix & Match variant. Air Wick's advertising uses the strapline 'It's good to be home'.
Procter & Gamble is building its share of this market; it launched an 'air-care' version of Febreze in 2007, and then at the end of last year it spent $470m buying the Ambi Pur brand from Sara Lee.
The more successful entrants to the sector include beauty houses, such as L'Occitane, which have successfully extended their scent credentials from perfumes to room fragrances.
Research shows that people who smoke, have pets and cook from scratch are more likely to use household fresheners, as are those who do more entertaining at home. However, in terms of social trends, ABC1s are less likely to buy the products than C2D2s. Men and older shoppers tend to be less frequent users of fresheners.
Although the market has had a tough time recently, it is expected to recover, and by 2014 is predicted to be worth £415m, an increase of 21% on 2009, according to Mintel.