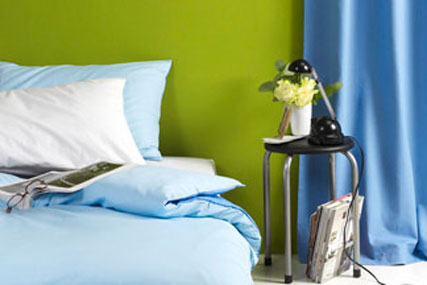 From Jamie Oliver to Betty Jackson, the celeb-factor has been creeping into the housewares market as they latch onto the trend of consumers spending more money and leisure time in their homes.
For the affluent, ensuring one's home is decked out with the latest designer items is as important as being seen in this season's fashion labels. Home entertainment, cooking from scratch and gardening are all enjoying a renaissance as well.
The housewares market is not entirely immune from the downturn, as it mostly consists of discretionary purchases (although some are based on a specific need). The sector covers small, portable items used in the home and garden, as well as household textiles, but not big-ticket items such as kitchen appliances and furniture. The core market, comprising textiles and utensils, will be worth an estimated £10bn in 2009, according to Mintel.
The stalled housing boom has had a direct impact on the sector, as house moves are a key trigger in people's lives for buying housewares. However, if unable to move when they want to, houseware items can be used to pep up their existing home environment.
Moreover, changing fashions in colours and styles mean this market benefits from a high turnover of new looks, providing a constant stream of updated items in stores. Designer brands such as Alessi and Philippe Starck have ensured the success of the premium end of the market, with the knock-on effect of stylish products filtering down to the value end in retailers and supermarkets.
Supermarkets have embraced this sector to such an extent that Asda and Tesco have set up standalone stores, Asda Living and Tesco Homeplus, to challenge John Lewis and Next. The past year has been a challenge for retailers, and several operating in this market have gone to the wall, such as Woolworths, Rosebys and The Pier.
Yet this sector houses a varied range of retailers, so shoppers' options are plentiful. They include online sellers such as Argos and Amazon, garden centres and DIY stores, department stores, IKEA and independent gift shops. Argos, with its wide customer base, accounts for the greatest share of purchases in this market.
The products in this category are also diverse, so it is not surprising that penetration is high; 80% of the population has bought a house-wares item in the past year, according to BMRB.
Older customers may postpone purchases if they are worried about money, but younger ones are more likely to opt for a cheaper buy. Given that the population as a whole is ageing, retailers will have to find a way of encouraging the older demographic to take an interest and buy into this category beyond solely replacement reasons. This may require product innovation, rather than a reliance on the latest designs to tap into the desires of younger shoppers.
Women are the main purchasers in this category; indeed, almost a third of men do not buy these products at all.
Looking forward, if the housing market improves and consumer confidence returns, the sector will benefit. As people have held off purchases recently, there could be a degree of movement in the next couple of years as consumers once more look for better-quality goods that will build value. The quality and value end is likely to perform best, with the mid-market most squeezed.
Household textiles, for example, are expected to record growth of 19% to reach a value of £6.6bn by 2014. House-hold utensils are also projected to rise from a value of £4.3bn in 2009 to £5.2bn by 2014, according to Mintel.