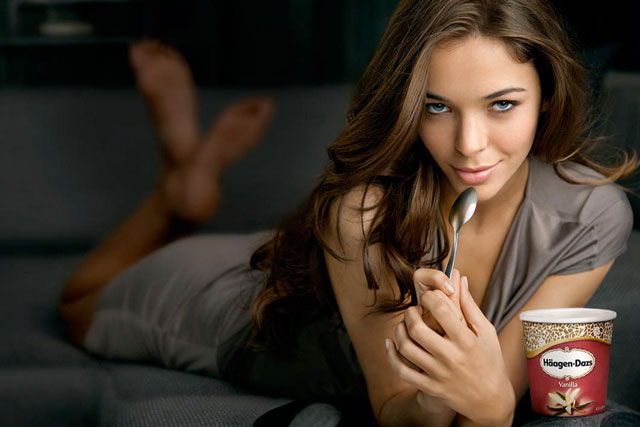 Chef Heston Blumenthal is well known for his unique take on cooking, with egg-and-bacon-flavoured ice cream among his most famous dishes.
This year, with supermarket Waitrose, he introduced the first commercially available savoury ice cream variant: Mustard. Blumenthal suggested it was best served as an accompaniment to a savoury dish rather than a dessert; to date, however, his innovation has failed to spark a 'me-too' strand of ice-cream NPD in savoury flavours. Other options in the Heston from Waitrose range - Salted Caramel Popcorn and Chocolate and Rosemary - were less challenging.
No matter what the flavour, sales of ice cream, both tubs and in particular hand-held ones, are weather-dependent. This summer's cooler weather will not have helped sales, even though rainfall was at lower levels than previous years.
The ice-cream, sorbet and frozen-yoghurt market is expected to reach £1bn by the end of 2011, according to Mintel. This is an increase of 4.3% since 2006. However, volume sales have dropped by 6% over that period.
The factors affecting so much of the food industry are replicated in this market. Rising raw materials (milk and sugar, in particular) and packaging costs, increased fuel and energy bills have all pushed prices up; meanwhile, the pressure from supermarkets for promotions has similarly increased.
Tubs and blocks of ice cream make up the biggest segment, accounting for 42% of sales. At the same time, more shoppers are taking the cheaper option of buying hand-held ice creams for the home, instead of paying shop prices for one at a time; the market share of hand-held multipacks has increased to 35%.
Nonetheless, these are not entirely replacing impulse buys from shops (which make up 22% of the market), as this type of ice-cream use is increasing generally. This may be because parents see it as a cheap and easy snack or treat for their children to have in the home.
As well as being viewed as a snack or affordable treat, the move toward more indulgent handheld ice creams, pioneered by the chocolate-rich Magnum brand, means that in some households they have a place as a convenient dessert.
Weather aside, affordable indulgence products also tend to fare well in times of economic gloom. Almost half of adults say they like to indulge in unhealthy treats and just over a quarter admit to eating a lot of desserts, according to TGI.
Despite the healthier message being promoted in relation to sorbets and frozen yoghurt, which are lower in fat than ice creams, sales are not taking off significantly. They remain a niche market, with ice cream accounting for 99% of the sector's sales - even though three out of 10 adults claim to be trying to lose weight (TGI).
In the ice-cream tubs segment, premium brand Ben & Jerry's has taken top spot with a 16% share in 2010. Despite concern that it would lose its quirky image when acquired by Unilever in 2000, it appears to have retained its brand values and positioning in the minds of shoppers, while benefiting from its owner's distribution and marketing clout.
It is followed by Carte D'Or, which retains a 12% share, and Haagen-Dazs (10%).
Unilever dominates the hand-held segment, with four of the top five brands. Magnum, the leader, has performed strongly, growing by 36% since 2008. Unilever has invested considerably in marketing support.
It accounted for almost 70% of all adspend on the sector in 2010, according to the Nielsen Company. While this maintains awareness of its brands, it also means the sector is over-reliant on a single advertiser.
Ice cream enjoys mass appeal, with 75% of adults consuming it in tubs and even the more obviously child-oriented segment of hand-held has many adult fans: 69% say they eat bars, cones, sticks or mini-tubs, according to TGI.
Mintel predicts the market's value will increase by 11% over the next five years to £1.13bn by 2016. The projected growth in ABs looks likely to help support the premium segment and, with the number of both over-55s and fiveto nine-year-olds increasing in this period, volume sales should be boosted, as both groups are core consumers of ice cream.