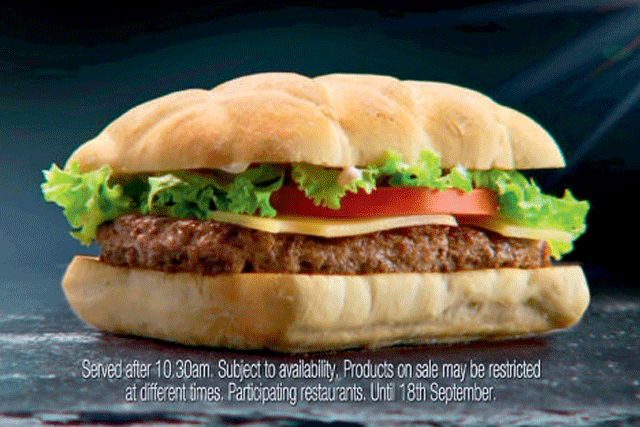 Trends
Takeaway. It is more common for fast food to be bought as a takeaway than eaten in although improved interior design has been a focus for some of the major brands.
Junk food. Almost a third of adults still think of fast food as junk but this figure is falling as the brands try to improve the image and new entrants focus on 'real fast food'. A fifth want to see calorie content on dishes.
Frequency. More than a quarter of adults use chicken/burger bars about once a fortnight or more while less than a fifth never use them.
Demographics. The most frequent users are 16 -24 year olds with consumption dropping with age although having children is a key driver for visiting.
Burger bars. These remain the most popular in this sector and account for two thirds of sales, estimated to be £2.79bn in 2012.
Brand loyalty. Weak brand loyalty and consumer promiscuity means 45% of adults say a convenient location is more important than brand. Money-off vouchers and deals fuel this lack of loyalty.
Source: Mintel
Frequency of visiting chicken/burger bars, July 2012
Frequency of visiting chicken/burger bars, July 2012. Base: 2,000 internet users aged 16+.
Source: GMI/Mintel
Changes in the last year to chicken/burger bar eating out behaviour, July 2012
Base: 1,287 internet users aged 16+ who have used a chicken/burger bar in the last three months.
Source: GMI/Mintel
The industry's main players
Alistair Macrow, vice-president marketing, McDonalds
Macrow took the role in September 2010 and has responsibility for all marketing and new product development having joined the company in 2007 as marketing director. He has led campaigns such as 'Favourites' as well as the Football Association negotiations. He began his career at Marks & Spencer and then moved to Blockbuster.
Jennelle Tilling, vice-president marketing KFC UK & Ireland
With a career spanning 16 years in the industry, Tilling joined Yum! in 1999 and has been in her current role since 2006. Prior to that she was in Canada as CMO of Yum's brands there. She oversees all marketing, communications, CSR and new product launches.
Jo Blundell, marketing director, Burger King UK & Ireland
Blundell took over the role of marketing director at Burger King in May 2011. She had previous experience of the sector, becoming UK marketing director of McDonald's in 2006 and went on to be CMO for The Number (118 118). As well as client experience Blundell has worked on the agency side including being managing director of TBWA.
Andrew Rayner, marketing director, Nando's
Rayner joined Nando's in 2008 where he has successfully driven celebrity PR and social media, helping to make the 285 restaurant group a major player in the fast casual dining sector. He was formerly head of marketing at Thomson Holidays.
Winners and losers in the burger and chicken restaurants sector
McDonalds. Remains the market leader with is large estate and high visibility and most widely used of the brands (eight in ten users have eaten there in the past three months, Mintel research). Despite the numerous hits on its reputation, the fast food giant has successfully built its brand and product image in the UK and its Olympics link-up will have been a further boost.
Subway. The company is in expansion mode and announced last year it was to open 600 new branches in the UK and Ireland by 2015. It has made efforts to meet the healthier eating trends consumers are looking for with fresh ingredients and four in ten of its subs are low fat. It has also signed government pledges on reducing salt, removing trans fats and displaying calories.
Fish and Chip shops. British consumers love their fish and chips and the network of independent shops across the country are the second most used venues for fast food among chicken/burger bar users.
Nando's. With its fresh Peri Peri chicken menu, distinctive branding and positioning, Nando's has earned itself a positive and dynamic reputation. It had the most social media mentions in the sector and was one of the brands with the most positive conversations (Brandwatch, Nov - Dec 12).
Burger King. The brand is suffering from a lack of diversity and in Mintel's brand research it is being referred to as tired, outdated and unoriginal. However last year it unveiled plans to give its outlets a new look.
Source: Mintel