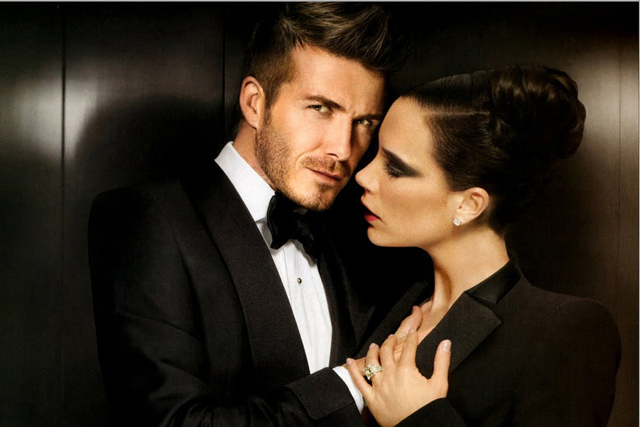 With actor Matthew McConaughey going topless for Dolce & Gabbana, David Beckham getting steamy with his wife for Intimately Yours, and P Diddy putting his name, via his Sean John brand, to the modestly titled I Am King, men's fragrances are taking the well-trodden celebrity-endorsement route.
However, while fragrances associated with the famous are rising in popularity for men, they are still some way off those in the women's market. Six per cent of British men own a celebrity fragrance, compared with 16% of women, according to Mintel. Back in 2007, however, less than 2% of the male population fell into this group.
The recession has taken its toll on this market, as with so many others, although in 2009 it was still worth £388m, a 3.4% rise on the previous year, according to Mintel.
Total value for 2010 is estimated at £397m. With £102m of this attributed to mass-market fragrances, compared with £295m for premium fragrances (almost three-quarters of the market), it is the latter that has shown stronger growth in the past year.
Yet 2010 was difficult for the market, with ad budgets cut and manufacturers forced to rethink their prices in an effort to convince value-conscious men to make a purchase. These issues will worsen in 2011, thanks to the VAT rise, which is unlikely to be absorbed by retailers.
Research also suggests that the recession brought about more frugal fragrance use. Heavy use (one application a day or more) has dropped by 3% since 2005, while light use (one application a week or less) has risen by 4%, according to TGI.
While the economic climate has not led men to stop using fragrance altogether, they are looking for more value from the products they buy. Overall, about three in 10 men in the UK do not use fragrance at all, the majority of whom are over 65.
Among the manufacturers, Puig has achieved the biggest increase in market share over the past three years. The launch of Paco Rabanne 1 Million in 2008 reinforced its position in the premium fragrance sector, where it is sixth in the UK by market share. Both the fragrance and bottle design - the gold-bar styling was created by Noe Duchaufour Lawrance - have won industry awards.
At the other end of the scale is Unilever's Lynx, which has established itself as the brand of choice for pubescent boys nationwide. Thanks to its high-profile, tongue-in-cheek 'Lynx Effect' advertising, online activity and constantly updated fragrance range, Lynx bodysprays dominate the mass-market sector.
Coty is the biggest manufacturer by sales and share - its most recent launch was Marc Jacobs' Bang - although L'Oreal's acquisition of YSL Beaute in 2008 has moved it to a close second.
While brands still put significant effort into their in-store displays, especially at duty-free shops in airports, many men are choosing to buy their fragrance online. Almost one in five (18%) men has done so, and this increases to 23% among 35- to 44-year-old males, according to GMI. In contrast, only 13% of women buy scents online. Perhaps the ease of purchase and competitive pricing make online shopping a natural choice for men when buying such products.
There is also a growing online community for men interested in scents and aftershaves. Sites covering the subject include basenotes.com and general male-grooming portals such as groomingguru.co.uk and apetogentlemen.com. It tends to be younger men who buy fragrances for themselves (four in 10 among 25- to 34-year-olds), but, in general, men will have received them as a gift.
The number of 25- to 34-year-old men is expected to have risen 12.2% on 2010 by 2015, which is good news for fragrance houses, as this is the demographic most likely to use their products. The number of over-65s is also set to increase, and although penetration of fragrance is lowest in this group, frequency of use is high among those who do buy it.
Growth in this market should be fairly robust; by 2015 Mintel predicts it will be worth £498m, an increase of 25% on 2010 (including inflation). Even when inflation is taken into consideration, this represents a rise in value of 8% for fragrance makers.