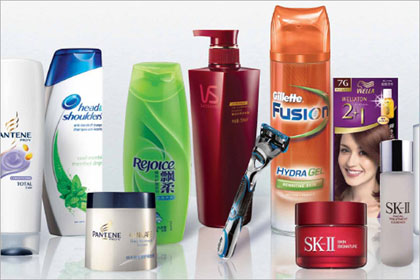 MAIN PLAYERS
ZAID AL-QASSAB - Beauty and grooming marketing director, Procter & Gamble UK & Ireland
Al-Qassab has been with Procter & Gamble for 18 years. His current marketing remit covers Gillette and other male-focused brands Braun and Head & Shoulders, as well as female beauty brands such as Olay and Pantene. He also leads recruitment for the company's marketing function in the UK & Ireland.
IAIN POTTER - Vice president, marketing, Home and Personal Care (HPC), Unilever
Potter leads Unilever UK & Ireland's HPC brand-building marketing team and has been in the role since July 2011. He was responsible for the integration of the Radox and Brylcreem brands following their acquisition from Sara Lee in late 2010. He has been with Unilever since 1994 and was previously responsible for the brand-building business in the North Africa Middle East (NAME) region, based in Dubai.
NICOLO POME - Marketing director, Beiersdorf UK
Italian-born Pome took over as UK marketing director for Beiersdorf in 2009 with responsibility for the Nivea, Elastoplast and Eucerin brands. Prior to taking over marketing in the UK, he worked at Beiersdorf's head office in Hamburg as well as spending time at its Italian affiliate.
WINNERS AND LOSERS

Gillette In 2011 it launched the Fusion ProGlide razor and remained leader of NPD activity, accounting for one in six launches.
L'Oreal Signing Hugh Laurie in 2011 as the face of L'Oreal Men Expert has helped the brand appeal to men.
Unilever Bought Sara Lee's Radox for Men and Brylcreem in 2010, although the European Commission forced it to sell on Sanex to Colgate-Palmolive.
Boots No7 for Men Received little marketing support, and in Mintel's research its customer satisfaction rating is lower than that for similar-sized competitors.
KEY TRENDS
- Rugged look: Sales of razors and shaving products have been hit by the fashion for stubble.
- Supermarkets: Men are most likely to buy grooming products from supermarkets (89%).
- Wet shaving: Almost two-thirds of men wet shave, while only a quarter dry shave.
- Ageing population: This should boost demand for skincare products, especially as men will have to remain in employment for longer.
- Low pricing: Discounting is common practice in this sector and is restricting value growth.
- Natural: Top of the claims made for new products are botanical/herbal, in line with the 'natural' trend in the toiletries market.