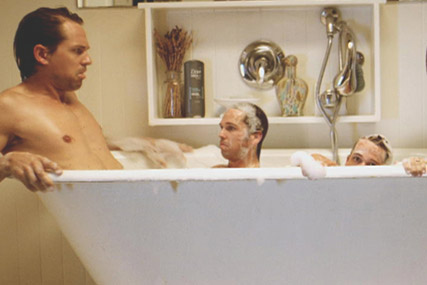 Russell Brand has championed the tousled look while David Beckham prefers a more manicured style, but despite their different images, both require significant grooming to perfect their appearance. Following celebrity style was once an almost exclusively female preserve, but now men are finding themselves pressured to adopt the 'right' look.
The degree to which men embrace the concept of grooming is highly age-dependent. While younger men have grown up in an environment where attending to one's appearance means more than shaving and spraying on deodorant, older men are not necessarily at ease with such 'preening'.
One in five men aged between 16 and 24 regularly updates their look, with 18% saying they spend a lot of time on their appearance, according to Mintel. For this demographic, men's magazines and a wide range of male-specific products mean grooming is an inherent part of their lifestyle.
Most of the market is accounted for by core areas such as deodorants, shampoos and shaving preparations, but items such as facial moisturisers are gaining popularity and manufacturers are investing in NPD to maintain interest.
The male grooming market - which includes toiletries, skincare and haircare, but excludes fragrances and shavers/razors - will be worth an estimated £484m in 2010, according to Mintel. However, it has been relatively static in recent years; value increased by just 3% over the past three years and last year value dipped slightly.
The recession has affected this sector in several ways. Sales through supermarkets have grown as bargain-hunting has become more prevalent, and this has had an impact on categories such as deodorants and shower products, which are more likely to be put on promotion. However, on the flip side, job insecurity may have helped other products such as cleansers and moisturisers, as men take more care and attention over their appearance.
Skincare is one of the fastest-growing categories in the men's grooming market, accounting for a quarter of sales, although deodorants remain the biggest sellers.
The practice of moisturising is becoming much more commonplace among men and the vast majority of new male face/neck products make hydration or moisturising claims. In the haircare category, men are more likely to consider their hair 'normal' than women, although they are concerned about dandruff and a significant proportion of NPD has been focused on anti-dandruff properties.
However, men's biggest worry regarding their hair is losing it - more than 6m consider it their primary hair concern (TGI), which suggests there is an opportunity for brands to introduce products combining hair-loss treatments. Indeed, L'Oreal has already introduced a thickening shampoo under its Elvive brand.
Unilever leads the male-grooming market and is especially strong in deodorants with brands such as Lynx, Sure for Men and Vaseline for Men. This year it extended its popular Dove brand into men's products with the launch of Dove Men+Care range. Aimed at men aged 35 and above, it uses the positioning of 'being comfortable with who you are'.
In 2009, the company bought Sara Lee's personal care business meaning that brands such as Radox, Sanex and Bryclcreem joined its fold.
Procter & Gamble's Gillette brand has extended its shaving credentials with associated toiletries while Beiersdorf's Nivea has built a strong male line that it relaunched last year.
Bulldog, which was established in 2005 specifically as men's brand, has grown steadily and this year added Fairtrade products to its range.
When it comes to promoting products, there is a strong affiliation with sportsmen and sporting events. This helps to portray grooming as a masculine or even a macho activity and allay worries among men who are stuck with the perception that it's not manly to spend time on their appearance. Nivea for Men is an official supplier to the England football team while Ulltra has linked up with the Army to supply soldiers with its shaving and skincare products.
Younger men are expected to maintain their grooming habits as they age, while new generations of customers should ensure wider appeal of these products. Yet, as brands fight for market share, there is a risk price discounting could depress value. Mintel predicts the value of the market will grow to £559m in 2015 - a 15% increase from 2010, but a decline of 13% when inflation is taken into account.