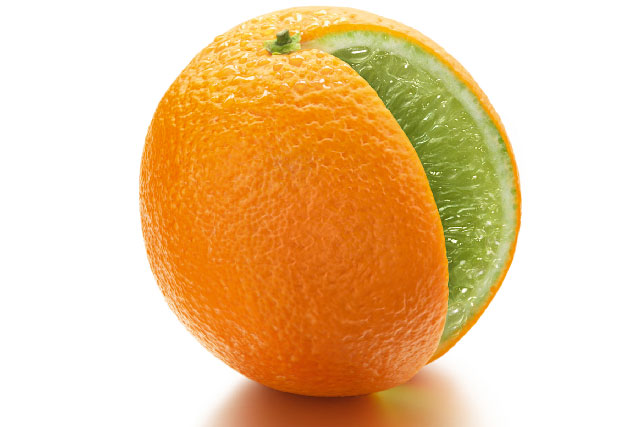 The fruit juice sector may have lacked innovation in recent years, but its strong association with breakfast, convenience and being a short cut to one portion of fruit a day have all helped keep it reasonably robust.
In 2009, the fruit juice and juice drinks sector was valued at £3.1bn, with sales of 1.95bn litres. Both volume and value have increased in recent years, although there have been dips. Of the total, £1.8bn is from sales of pure fruit juice. This category has been most affected by the recession, as consumers have opted for cheaper brands and companies reduced investment in marketing and NPD.
A consequence of this has been that juice drinks - those that are less than 100% pure juice and contain added ingredients such as water and flavourings - have performed better than fruit juices. The latter can be freshly squeezed, made from concentrate or pure, but does not include smoothies. While their fruit content is lower than that of juices, juice drinks are often cheaper and healthier because their sugar content is lower.
This sector is strongly associated with families; penetration is highest in households with children, up to 83% among those with fiveto nine-year-olds, according to TGI. This is because fruit juice is considered a healthy option by parents due to its high vitamin and fruit content.
These drinks also benefit from the fact that they count toward the recommended daily intake of five portions of fruit and vegetables.
Two-thirds of people view them as a convenient way of boosting their fruit and vegetable consumption, according to research by Toluna.
Innovation has declined as manufacturers have cut back, but, where it has been evident, the focus has been on the premium end and drinks aimed at children. The pure juice segment has also been the most innovative, according to Mintel's Global New Products Database, with more than half of all products launching in this sector (57% in 2009) using a 'natural' claim in their positioning.
The main competition for fruit juice comes from fizzy drinks, squashes and cordials, although these have suffered declining sales over the past four years, according to TGI.
Orange remains the most popular pure juice, accounting for about 47% of volume sales in 2010, although when it comes to juice drinks, blends are preferred.
Own-label dominates this sector, but there are some brands of note, such as PepsiCo's Tropicana and Coca-Cola's Oasis and Capri-Sun brands.
While this sector covers both the onand off-trades, the latter is the dominant sales channel. That said, one trend in the on-trade has been the rise in popularity of juice drinks aimed at adults.
The market for these grew by 30% between 2005 and 2010, compared with a 4% rise in the children's market. However, the latter still accounts for the biggest share at 63% in 2010 (by value). The major brands in this segment are Ribena (its ready-to-drink formats count as juice drinks) and Robinsons Fruit Shoot.
Tropicana has successfully walked the difficult path between maintaining premium brand values and finding an appropriate price point to attract shoppers. PepsiCo also owns Copella, and launched products under both brands in July last year. The previous year it rebranded its Tropicana Go! range as Tropicana Kids, to appeal more to parents.
Some rival brands have struggled by comparison: Del Monte, Ocean Spray and organic brand Grove Fresh have all recorded dramatic falls in sales over the past few years.
One brand that has benefited from the economic storm is Princes. Its value offering has fitted in with the times, providing a brand that consumers who are trading down can turn to.
In the juice drinks sector there are four main brands: Oasis, Ribena, Capri-Sun and Fruit Shoot, which account for almost half of sales.
Britvic extended its Fruit Shoot brand last year with My-5, an 80% juice drink aimed at mothers wanting to give their children a drink that counted toward their 'five a day'.
Debbie Eddy, Robinsons brand controller at Britvic, says of My-5: 'We developed it to be nutritious and refreshing, providing a balance for kids' palates, with the reassurance of being one of your five a day.'
This year Britvic also introduced spring-water drink Fruit Shoot Hydro. It is aimed at older children, to keep them hydrated as they become more active.
This market is expected to grow by about 16% over the next five years, to reach a value of £3.6bn by 2015, according to Mintel. However, this increase in value will come predominantly from inflation as a result of rises in the cost of raw fruit. Juice drinks look set to continue outperforming fruit juice.