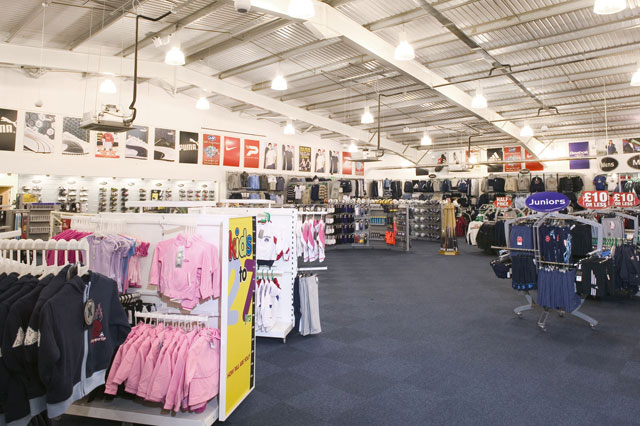 As we approach Olympic year, our relationship with sport is complex. While there had been a gradual increase in participation, it has stalled.
In 2010 just over half (54%) of the population did some form of exercise at least once a week, according to TGI. Within this, individual-focused sports such as running and cycling were more popular than team sports. Running has benefited from being free (no gym membership fees needed) and relatively easy to fit around busy schedules.
Sales of sports clothing have never been entirely dependent on participation, however; hoodies and trainers became an adolescent casualwear staple many years ago and research shows most purchases in this sector are for daywear rather than sports kit.
London 2012 should boost the sector, as major sporting events tend to stimulate expenditure on sportswear. Nonetheless, questions remain as to how much of an impact it will have in the long term, despite rhetoric about an intended 'Olympic legacy'.
Sports clothing and footwear sales will be worth £4.8bn in 2011, according to Mintel, an increase of 18% since 2006. Of this, £3.3bn is accounted for by sports clothing, up 21% over the past five years, a rate that outstrips that of the general clothing market.
In the recessionary climate of 2009, growth was almost static, but in 2010, boosted by events such as the FIFA World Cup, it reached 7% for the year, as football-related sales soared. Sports Direct claimed the tournament drove an extra £20m in sales and recorded its strongest ever trading on the day England played the US. Indeed, one in 10 consumers say they are likely to buy more sportswear during a big sporting event, according to GMI.
The Sports Direct empire includes a football stadium sponsorship, as well as the biggest estate of sports shops in the UK. There was consternation among fans when news broke earlier this month that St James' Park, home to Newcastle United FC, was to be renamed the Sports Direct Arena, while the club searched for a shirt and stadium sponsor.
The club's owner, Mike Ashley, the founder of Sports Direct, has cut a controversial figure in football, but his retail empire has grown as his 'pile it high, sell it cheap' philosophy has kept shoppers in discounted sports gear.
JJB Sports is the longest-established multiple, but has struggled financially and is set to close stores. It is not alone in feeling the squeeze. Last week, the second-biggest chain, JD Sports, posted a fall of 1.5% in like-for-like sales in the six weeks to 19 November, warning of declining consumer confidence.
The internet has challenged this sector and become a significant channel. Online shoppers tend to be males under 35, and bricks-and-mortar retailers struggle to match online discounts on branded items. Amazon, M and M Direct, ASOS and eBay are among the etailers posing this threat.
Supermarkets and non-specialists, such as Marks & Spencer and Next, have been particularly effective in appealing to women, who are less concerned about named-brand gear.
Independent sports retailers have also been squeezed, with fewer than one in 10 consumers shopping in these stores. Those that have survived tend to be highly specialised.
The population is ageing, with the proportion of over-65s set to rise by 13% in the next five years and 15- to 24-year-olds set to decline. Sport participation falls with age, as does the propensity to wear sports gear as casual clothing - a threat to sales growth. However, ABs, the group that takes part in sport most, is set to grow, as is the C2s group, the most likely to buy sports items as daywear.
Mintel predicts the market will be worth £5.9bn by 2016, a rise of 23% on 2011. Of this, £1.8bn will be accounted for by sports footwear.