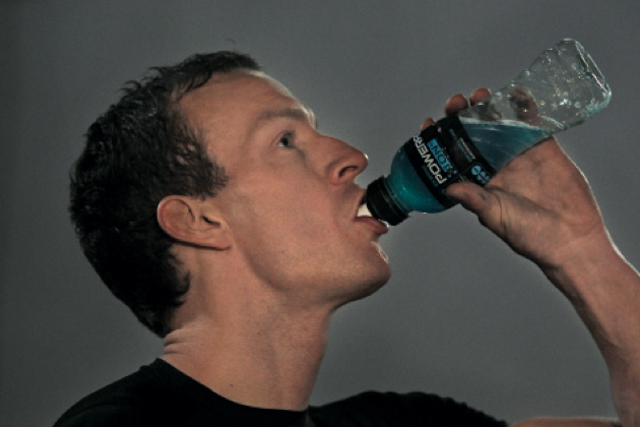 Trends
Demographics. 25 - 34 year-olds are expected to grow and this age group has higher than average consumption, but so too are over-55s who are least likely to drink them.

Sport. The summer of sport with Euro 2012 and London 2012 Olympics and Paralympics should have provided a boost to sports drinks but it remains the niche category in this sector.

Brands. Brand loyalty is strong (almost half of users have preferred brands) and the five biggest brands command 75% share of the market.

Penetration. This sector has grown strongly in recent years (up 64% 2007 - 2012); with less than 50% penetration there is significant room for further growth.

Price. The high cost of sports and energy drinks puts many off; more than half of non-users think they are 'expensive for what they are'.

Focus. This sector benefits hugely from its youth-orientated marketing and action-sport associations which have helped the top brands carve a desirable image.
Source: Mintel
Value sales for the combined energy/sports drink take-home market (£m)
Source:Mintel
Use of sports and energy drinks May 2012(%)
1500 internet users aged 16+
Source: GMI/Mintel
Simon Freedman, brand director, Lucozade Sport


Freedman has held his role since March 2011. From a marketing and sponsorship background, he was most recently head of sponsorship at O2 UK, and before that was head of marketing at the Football Association. Other roles have included football marketing at Coca Cola.
Craig Read, brand director, Lucozade Energy

Read has been Lucozade Energy's brand director since 2011. With a strong commercial background he joined GSK in 2006 and held several senior positions across sales, before moving into marketing in 2011 in his current role. Before joining GSK, Read worked for Anheuser Busch Europe.
Zoe Howorth, GB Marketing Director, Coca-Cola Great Britain


Howorth joined Coca-Cola Great Britain in 1998 and has held various marketing roles across its brands. Her responsibility includes Powerade as well as the cola brands. She has also spent time in the marketing capabilities team developing training and development programmes for leadership roles of the future.
Huib van Bockel, marketing director UK, Red Bull

Van Bockel has been heading UK marketing for Red Bull since May 2011, having previously held the same post in Holland for four years. He covers sport, culture, brand, field marketing and communications activity. Van Bockel set up his own fashion company, Finkelbaum, prior to working for Red Bull. He started his marketing career at Unilever.
Winners and Losers in the sports and energy drinks sector
Lucozade Energy. Remains market leader with more than £260m annual sales and value and volume growth (June 2012, Symphony IRI).
Mountain Dew. The US brand came back to the UK after a long absence, reinvented as an energy drink, and gained sales of more than £16m in 2011 (Mintel).
Monster. New entrant from CCE has seen rapid growth, albeit from a small base, helped by CCE's distribution clout.
Lucozade Sport. Still market leader in the sports drinks sub-category but sales dropped 4.5% year on year (June 2012, Symphony IRI) despite an increase in ad spend.
Powerade. With Coca-Cola an official Olympic sponsor, Powerade should have benefited from the increased promotional activity but its sales rose only 4% year on year (June 2012, Symphony IRI).
Source: Mintel