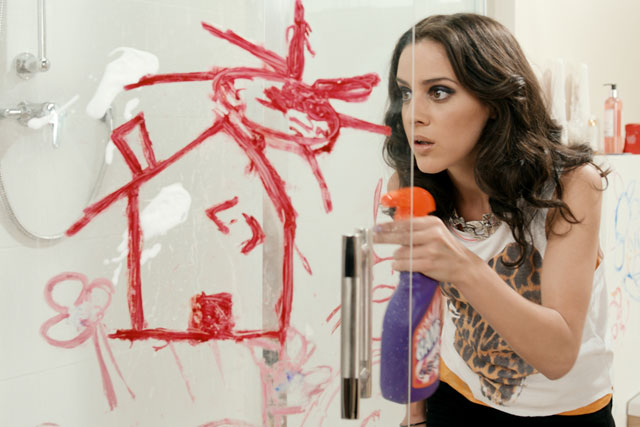 Five key trends:
Clean houses: Three quarters of adults say they really care about their houses being clean (TGI) which ensures a strong demand for cleaning products. Most cleaning tasks are done at least weekly.
Antibacterial: The fear of germs has bolstered sales of products with antibacterial components and the number of cleaning products featuring these has increased significantly.
Children. Households with kids are particularly heavy users of cleaning products and the number of 5 – 9 year-olds is expected to increase 11% between 2011 and 2016.
Brands: Consumers prefer brands over own-label and the leading brands are well supported with advertising and new product development. But specific brand loyalty is low as shoppers become more price focused.
All-purpose: Multipurpose cleaners have gained in popularity (now 64% of the market) over task- or room-specific ones and are seen by shoppers as offering better value for money.
Trigger sprays: Spray formats are used most often in household cleaners (except for toilets and floors) as liquid and creams have dropped off.
Source: Mintel
Source: IRI/Mintel
Source: Mintel. *Includes multipurpose/kitchen, floor, bathroom and shower cleaners
The Industry's Main Players:
Yilmaz Erceyes, air fresheners and surface cleaners business leader, P&G UK & Ireland
Erceyes has been with P&G for 10 years, beginning his career in Belgium before moving to Geneva where he managed marketing across the Home Care portfolio. He moved to the UK in 2010 and is now responsible for the marketing and commercial activity across Flash, Febreze, AmbiPur and Viakal brands.
Petra Hangweier, brand building director –
Homecare, Unilever
Hangweier leads Unilever UK & Ireland's laundry and household cleaning brand building marketing team, a role she has held since November 2010. Prior to this, she was responsible for brand building in the Savoury business in Germany, Austria & Switzerland (DACH) based in Hamburg, Germany.
Stefan Gaa, marketing director, RB UK
Gaa has been marketing director since July 2010 with responsibility for RB brands across healthcare, personal care and household products. He joined RB in 2001 as brand manager for AirWick, Germany and has also worked in India.
Clare Allman, UK marketing manager, Ecover
Previous marketing experience has included working at RHM on brands such as Mothers Pride and Hovis before Allman joined Ecover in 2000. At Ecover she has evolved the marketing strategy to build it into a mainstream brand while keeping its ecological brand status.

Winners and losers in the surface cleaning and care sector
Flash: Hard surface market leader with about a quarter of the market, it's active NPD, including a focus on fragrance (incorporating Febreze into its products), has helped increase sales.
Cif: Value sales increased in 2010 boosted by advertising and promotion for its Power cream cleaners.
Cillit Bang: Sales jumped 10% between 2009 and 2010 and innovation has been key. In February it launched All in 1 Dish & Surface exclusively on sale direct to consumers through Facebook.
Ecover: Although the brand stands out thanks to its environmental credentials, green issues have become a lower priority for many consumers hitting its UK sales.