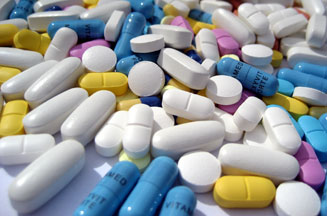 Consumer knowledge of healthy eating has improved markedly over the past few years as the media and government have reported shocking obesity statistics as well as highlighting the five-a-day message.
For the vitamins and supplements industry this has not been entirely good news. Shoppers may be more aware of the importance of nutrition for their wellbeing, but they have opted to change their diets in search of natural sources of vitamins rather than turning to pill-popping.
Since 2007 the proportion of people buying vitamins and supplements has declined. In 2006 the figure in the UK was 43%, but in 2008 it had dropped to 41%, according to TGI.
While the value of the market has increased it has not done so at the rate seen in other sectors with a health profile. In 2009 the vitamins and supplements sector is expected to be worth £396m, an increase of 3% on last year, according to Mintel.
The products fall into three categories: single and multivitamins, dietary supplements (such as minerals, fish oils and evening primrose oil) and tonics. They do not include homeopathic and herbal remedies or slimming aids.
This sector has been hit by the recession. Considered by many to be a non-essential purchase, it can easily be crossed off the shopping lists of those looking to rein in their grocery bills.
There has also been a shift away from single vitamins as people opt for dietary supplements that complement their lifestyles. This is where most NPD has been focused and products aimed at helping with age-related problems have proved particularly popular - such as glucosamine for joint care and omega-3 for brain function.
Other life-stages targeted include pregnancy, menopause and childhood. Omega-3 products, for example, have been aimed at school children because some research has suggested it may help with concentration levels.
Sales of glucosamine have increased by 60% in the past two years as the media has focused on its ability to ease pain and aid mobility in the joints, making it especially attractive to those who suffer from arthritis.
Although own-label products have a strong position in the market, Seven Seas and Bayer still remain the two leading manufacturers.
A subsidiary of Merck, Seven Seas' brands include the Haliborange range, for children, as well as Multibionta and the Seven Seas range itself for adults and a JointCare line for older consumers. Haliborange was relaunched this year backed by an overhauled website.
Bayer's Sanatogen is the leading multivitamin range in the UK. Last year it added Vital 50+ Body & Mind to its line, offering a combination of vitamins and minerals with omega-3 and glucosamine in a single tablet. It also introduced supplements for couples attempting to conceive, called ProNatal His & Hers: the contents of the 'Her' tablets include folic acid and the 'His' contain zinc.
Vitabiotics is one of the fastest-growing brands, establishing a strong positioning with its research and development credentials. Its brands include Perfectil, Pregnacare and Wellwoman.
The way people buy their vitamins is changing. Supermarkets are eroding pharmacies' hold on the market by dedicating more space to in-store pharmacies and introducing their own ranges, often with more down-to-earth names and descriptions. Several significant online sellers have also positioned themselves well, both in terms of educating people on the benefits of their products and on price.
The growing number of older people in the UK will help this market in years to come, as the over-65s are most likely to be heavy users. However, this is counteracted by the rise in 25- to 34-year-olds, a demographic typically sceptical of vitamins and supplements.
By 2014 Mintel predicts this market will reach a value of £437m, a 10% rise on 2009. However, when inflation is taken into account this is a rise of less than 3%. Growth in the market will therefore be a struggle as the sector's consumer base continues to decline. Dietary supplements will account for the lion's share of future expansion, while the single and multivitamin and tonics categories are set to decline.
Vitamin and Supplement Brands by Value and Share
Rank
Brand
2009 (est)
2008
2007
% change
£m
%
£m
%
£m
%
1
Seven Seas
83
21
79
21
78
21
6.4
2
Boots
81
20
80
21
78
21
3.8
3
Bayer
39
10
38
10
37
10
5.4
Other brands
73
18
69
18
67
18
9
Other own-label
120
30
117
31
112
30
7.1
Total
396
100
383
100
372
100
6.5
Source:Mintel