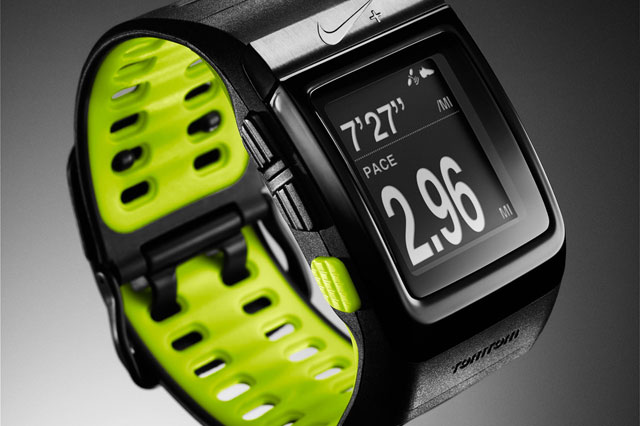 For younger people, the concept of wearing a watch to be able to check the time is an anachronism. Telling the time? That's what mobile phones are for.
The proportion of watch ownership has remained fairly static over the past five years. It was at 86% in 2010, while mobile phone penetration has steadily climbed, to 92%. Almost a fifth of consumers - 9.3m people - say they have no reason to wear a watch, according to Ipsos MORI. However, more than half of the population say they do wear a watch most of the time; these are typically older consumers.
The market for lavish designer watches and jewellery has been hit by the global economic situation. Spending on these highly discretionary items can easily be cut back, either by delaying purchases, or downgrading the amount spent.
The average price most people were willing to spend on a watch for themselves this year was £87, according to Ipsos MORI. This is 17% less than in 2010, when the amount was £102. Men are generally willing to spend more than women and the role of luxury watches as a status symbol remains strong: one in 20 men in the UK is willing to spend more than £1000 on a watch.
However, watches bought as gifts remain a vital source of sales: 42% of consumers say they would be happy to receive a watch as a present, according to Ipsos MORI.
Jewellery, too, is still a popular gift with 57% of women. Its traditional role in celebrating special occasions, such as the birth of a child, also remains in place.
The well-documented rising price of gold in these uncertain economic times, driven by perceptions of it as a 'safe' investment has also had an impact on the sector, though. Between 2000 and 2010, the annual price of gold more than quadrupled, according to the Assay Office. This factor, combined with the popularity of lower-priced and fashion-led costume jewellery, has hit market growth.
Meanwhile, engagement and wedding ring sales have suffered because the marriage rate is at its lowest since records began almost 150 years ago, according to the Office for National Statistics.
Mintel forecasts that sales of watches and jewellery (not including costume jewellery) will reach £4.2bn this year, representing growth of just 3% since 2006, as the sector's fortunes mirror those of the UK economy.
High-street chains including Ernest Jones, H Samuel and Goldsmiths are the top jewellery retailers, and about a third of jewellery shoppers use such stores. They are particularly popular with people who wear more gold than silver jewellery.
Goldsmiths has rolled out a lifestyle-format in its store at Westfield Stratford City to attract younger shoppers. Among the non-specialists, meanwhile, Argos is top and appeals to less affluent and younger shoppers.
Innovation in the watch category has focused on the combination of timekeeping with sat-nav technology. For example, TomTom has linked up with Nike for the Nike+ TomTom SportWatch GPS, so runners can use their watch to capture details such as distance, pace, routes and to map their progress. At the high end of the market, innovation has been concentrated in the areas of accuracy and the materials used.
The number of over-65s in the UK is projected to increase by 13% over the next five years, while the size of younger age groups is set to decline. Although watch ownership tends to increase with age, jewellery purchasing does not, with replacement becoming the main motivation for any jewellery bought. Better news for the sector is that the affluent ABs group is forecast to grow 6% by 2016. Independent jewellers are the top destination for this demographic.
Mintel predicts that the watches and jewellery market will reach £4.6bn by 2016, an 8% increase on 2011.