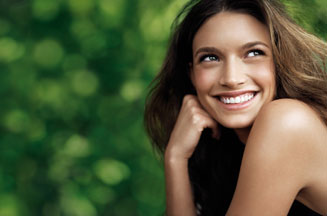 Firm and wrinkle-free: this is the skin most women strive for. Beauty companies invest huge resources in developing new products as scientists toil to find lotions to delay the ageing process.
While the resulting ingredients are mostly used in the lucrative face-cream market, women now aspire to younger-looking, firmer skin for their whole bodies; the number of bodycare products aimed at women that claim to have firming, anti-cellulite and anti-ageing properties is, therefore, rising.
Whether women will maintain their spending on hand creams, body lotions and exfoliants in the current economic climate remains to be seen. There is certainly a risk that they will trade down to cheaper options or rely on competitive products such as bath and shower gels that offer additional moisturising benefits.
One trend that may emerge from the recession is a preference for multi-purpose bodycare items, rather than specialist ones, as a way of saving money. There has certainly been a boom in lotions with gradual tanning properties since the launch of Johnson & Johnson's Holiday Skin in 2005. Rival brands have sought to cash in on its success by introducing their own versions. These products in this nascent category have helped to boost this sector and push growth.
The women's bodycare sector was worth £297m in 2008 - up 23% since 2003, according to Mintel.
For some, applying lotion after a bath or shower and keeping hands and feet well moisturised is part of their daily bathing ritual (half of women see it as an essential part of their daily beauty routines and three-quarters buy into the category, according to TGI). Many will have hand lotion by their bed or kitchen sink for regular application. Regular gym users tend to be heavier users of bodycare products as their skin is on show more and washing may be more frequent.
Brands in this market ignore women over 45 at their peril. This demographic is set to grow and has specific needs, such as the desire to improve on the dryer, saggier skin that age usually brings.
Dove, which has done so much to position itself as being on the side of ordinary women with its 'Real beauty' campaign, is, with its Dove Pro-Age body lotion, one of few mass-market brands to target this age group.
There is some seasonality to sales: in the summer, bodycare and footcare purchases rise as women bare their flesh, but in winter handcare sales do better as the cold can dry out skin. In general, summer sales are strongest and there is the potential for brands to encourage year-round use.
Bodycare has not been immune to the trend for organic and natural ingredients. Last year one in five launches in this sector was positioned as organic, although these tended to come from niche brands. Mainstream brands have tended to take the botanical/herbal angle. The growing popularity of spa treatments and holidays has crossed over, with many products promising to replicate such experi-ences at home at a fraction of the cost. However, the main focus for NPD has been a performance attribute such as anti-cellulite or anti-ageing.
Unilever dominates the sector. Its brands include Vaseline Intensive Care and Dove. Beiersdorf's Nivea has continued to innovate with products such as Goodbye Cellulite and My Silhouette! Body Gel-cream; it also owns handcare brand Atrixo.
As well as the prestige brands in this market, such as Chanel, Clarins and RoC, the sector also houses a multitude of smaller brands. The latter often take a specific positioning such as Green People's organic range or Burt's Bees natural ingredients.
Over the next five years, Mintel predicts the bodycare market will grow moderately, by 2% year on year, to reach £332m by 2013. Footcare, although small in terms of value, will drive growth.
Retail Value Sales by Segment
Rank
Segment
2008
2007
2006
% change
£m
%
£m
%
£m
%
1
Bodycare
236
79
235
80
230
80
2.6
2
Handcare
39
13
38
13
37
13
5.4
3
Footcare
22
7
21
7
20
7
10
Total
297
100
294
100
287
100
3.5
Source: Mintel