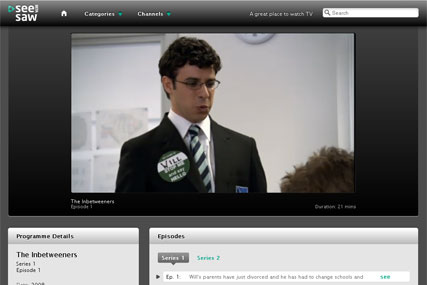 The online TV service has struck a deal with all but one of the public service broadcasters, which include Channel 4 and Five and BBC. However, a deal has not been done with ITV, adding further speculation that an exclusive deal has been cemented between ITV and US video-on-demand service Hulu.
Popular programmes such as Martin Clunes' 'Doc Martin' and Stephen Fry's 'Kingdom' will be available on SeeSaw, following a deal with Digital Rights Group (DRG).
Viewers will be able to watch more than 3,000 hours of content from shows including 'Home and Away', 'Neighbours', 'Footballers' Wives', 'Bad Girls' and 'Grand Designs'.
Sports fans will be able to initially watch football programmes on SeeSaw.com after a deal with Perform, when the service launches out of beta at the end of February.

SeeSaw has struck the first of many planned US content deals to provide international programming on the service. The deal with leading producer RHI Entertainment includes 50 made-for-TV movies, featuring A-list actors such as Robert Carlyle, Naomi Watts and Helen Mirren.
The deals follow BBC Worldwide's announcement of a multi-year programming deal for a raft of BBC shows in December, including 'Classic Doctor Who' and 'Mitchell and Webb'.