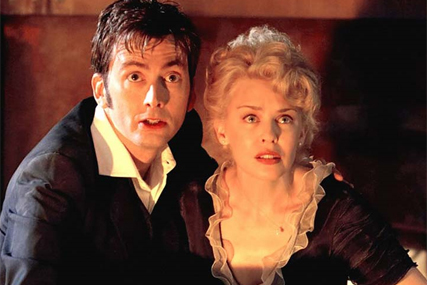 The video-on-demand (VoD) service will include content from popular programmes such as 'That Mitchell & Webb Look', 'Doctor Who', 'Cranford', and 'Lark Rise to Candleford', following a deal SeeSaw struck with BBC Worldwide last month.
SeeSaw aims to offer the best of British content free to users, supported by pre-roll and mid-roll advertising, as well international and US programming, which will be a paid-for service.
The VoD service is backed by Arqiva, the transmission infrastructure outfit, which acquired the technology from the now-defunct Project Kangaroo.
Arqiva is understood to have paid in the region of £8m for the Project Kangaroo technology, after the original scheme was blocked from launching by the Competition Commission earlier this year.
Last month SeeSaw named Video Initiatives, Media Initiatives Group's online video advertising arm, as its ad sales partner.

Video Initiatives will sell all advertising inventory on the platform, with the exception of some key broadcaster content where supply agreements include the right to sell their advertising within their content.
The senior SeeSaw management team includes chief executive Pierre-Jean Sebert, platform controller John Keeling and commercial director Matt Rennie.
In October, SeeSaw appointed Fallon to its £5m ad account and Vizeum to its media business.