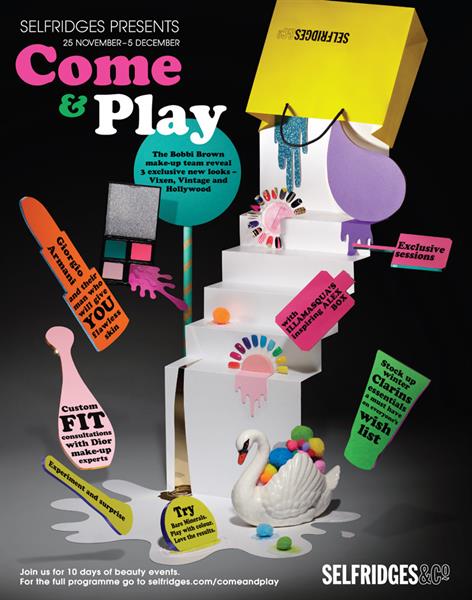 Selfridges has launched a press campaign to support '10 Days of Play,' the first in a series of regular calendar event-based advertising pushes.
These events include mini-makeovers and exclusive products, all within the theme of 'play'. As part of the initiative, Chanel's new Soho collection will also be made available in store before anywhere else.

The press ads broke in the Evening Standard and Metro last week. Each execution aims to adopt the tone of experience itself, which playful and filled with treats for consumers. The strapline for the campaign is featuring our new line 'Selfridges Presents'.