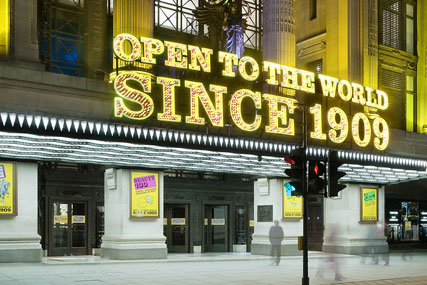 The appointment of 18 Feet & Rising comes as Selfridges looks to forge stronger relations with its customers and comes just one month after it hired The Bio Agency to handle its advertising account.
Selfridges has looked to up the ante against its rivals in recent times, including launching a new shoe department in London, which it claims is the largest in the world.
The advertising account is worth an estimated £2m. 18 Feet & Rising replaces Beattie McGuiness Bungay (BMB).
Selfridges split with BMB around 12 months ago. Wieden & Kennedy have also worked with the department store on specific campaigns.
The account wins represents a coup for 18 Feet & Rising, the agency launched by Matt Keon and the former Fallon group director Jonathan Trimble.
Earlier this year it picked up the global advertising business for Avon.