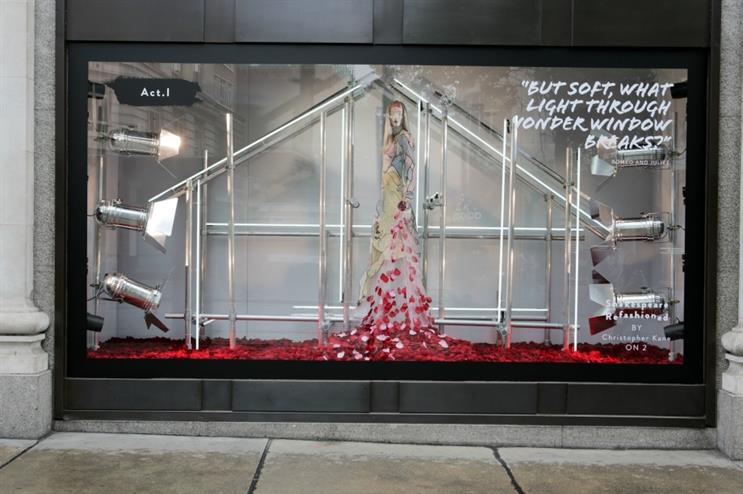 The artists have been commissioned to rethink Shakespeare's poetry, wordplay and lyricism and adapt them to their everyday experiences to deliver live performances at the Shakespeare reFASHIONed theatre inside Selfridges. The theatre is a collaboration between the department store Selfridges and consumer electronics brand LG.
Each performance will be underpinned by a product collaboration – specially commissioned 'tour merchandise', which aim to be both a fashion statement and souvenir, inspired by the words of Shakespeare and co-created between each participating musician and a selection of chosen designers.
The programme of events will kick off on 7 July and run until September.
The first event will feature spoken word star James Massiah, who will perform three original poems inspired by the themes and language used by Shakespeare, alongside sets by DJs Maximum BBK, Preditah and special guests BBK, YGG and DJ Siobhan Bell, and an exclusive capsule collection by British designer Liam Hodges.
Rapper Rejjie Snow will create a piece of graffiti in store on 20 July.
Both events will be broadcast live on Periscope and Snapchat.

As part of Selfridges' Shakespeare events, it has also created two big window displays that evoke the playwright's central themes and characters and with one window dedicated to comedy and the other to tragedy. The displays have been designed by a collective of twenty international designers including Rick Owens, Dries Van Noten and Simone Rocha.
Comment below to let us know what you think.
For more activations and experiential campaigns in London, download our latest report, London's Experiential Playground.