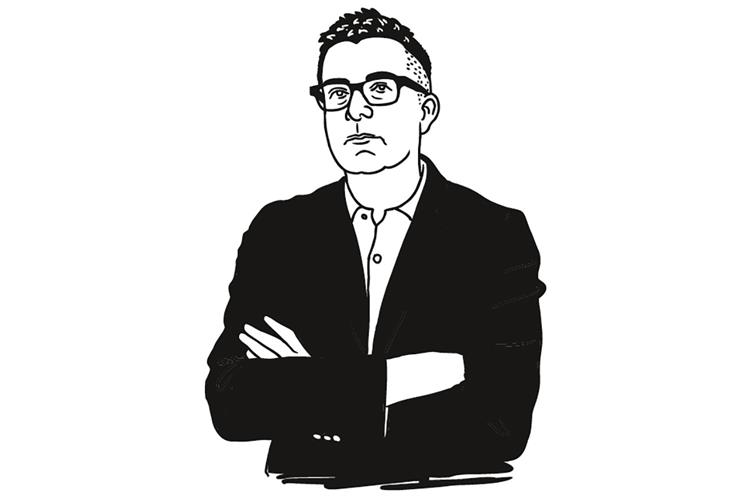 Two-and-a-half years ago, the Advertising Association offered me the "opportunity" to go head-to-head with the Reverend Giles Fraser in a debate over the morality of advertising. My brief was to argue against The Guardian's priest/philosopher/conscience of the left that advertising is a force for good. Not just a force for good for businesses that use it but for the economy, society and people too.
They say the devil has all the best tunes. On that occasion, he'd lent some to the other side.
Preparing for the debate was fascinating. It's not often that we think about advertising's bigger picture or consider how, in the aggregate, we affect the world around us. As the AA would put it, it's not often that we think about the role, rights and responsibilities of what we do.
And, as it turns out, debating with Giles was something of an audition – one I enjoyed so much that, when I was asked to consider becoming the next AA chairman, the decision was (relatively) easy. Since then, I've been immersed in the association's strategy, its political outreach, the hot topics, the membership. It's a complex place – brands, media and agencies can find it hard to agree – and it's a great credit to Tim Lefroy and the team that the AA's voice has become noticeably louder and more certain in recent years.
So it's early days, but the big themes are becoming clear.
We've got momentum: let's keep it up. The year I spoke at Lead, the AA published the first of the Advertising Pays series. Two further instalments have followed and, with quality evidence to hand, advertising's economic case has never been stronger.
The sector has risen up the political and business agenda, becoming better-connected to conversations about growth, the creative industries and digital Britain. Just last month, the AA forecast more than 70,000 new jobs in advertising-related roles over the next four years. I know from personal experience that our contribution to the UK's balance of payments is a story waiting to be told and I want the AA to be relentless in creating and telling it.
There's momentum, too, behind a fresh industry debate as to what being responsible looks like in 2015 and beyond. Through its president, Andy Duncan, through its council and through events such as Lead, the AA is pushing us all to ask the difficult questions. I can only see that it is healthy to be having that debate, and I'll be encouraging it to be as robust as possible.
I know from personal experience that our contribution to the UK's balance of payments is a story waiting to be told
Don't be complacent. If you're an AA staffer, there are two ways of looking at the election outcome. The good news: some of the more immediate threats – to food advertising freedoms, for example – have receded. The bad news: when threats recede, it can mean that busy people in a busy industry become less engaged. That would be a mistake.
The Conservatives may be closer to advertising's point of view on some issues, but we are not immune from gesture politics. In Scotland, we are dealing with the new and the unknown. In Europe, we're facing political upheaval and an issue on which advertising may not be able to agree. It may be less immediately threatening, but the political outlook needs to be taken no less seriously.
Make more of the good news. Wherever you look, agencies, brands and media companies are doing great things: agencies offering pro-bono support; media owners donating space; brands partnering with charities; campaigns changing behaviour for the better. It's an aspect of advertising's contribution that feels underplayed.
The team works. I've spoken to a lot of people since being asked to be the chairman. Time and again, they have pointed to Tim and the team as the key to the organisation's success. If you're reading this, guys, I can see why. But it's not just the people at AA headquarters in Victoria – there is a small army of industry leaders behind the scenes lending their support, expertise and resources. And, of course, there have been three years of brilliant stewardship from Cilla Snowball. So whether it's the team in or around the AA, we need to think ahead and ensure that succession and progression are managed brilliantly.
When I attended my first AA board meeting last week, Cilla read aloud a quote from Thomas J Barrett – the chairman of the AA in 1913. He said: "Advertising is big enough and vulnerable enough to need a concrete organisation for its promotion and protection… it would be too strong for its critics if it held together."
And it made me think. Some things change, some must stay the same. I'll be keeping that quote close over the next three years.

James Murphy is the chief executive of Adam & Eve/DDB
A message from the outgoing chairman
Chairing the AA is a big deal and a privilege. You follow in the footsteps of giants such as Jeremy Bullmore, Martin Boase and James Best. You lead a board of sector leaders from media, creative agencies and clients to push advertising up the political, business and media agenda. You encourage productive collaboration. You promote the rights and responsibilities of advertising. And you manage succession to identify a leader to drive all this even harder when you complete your three-year term.
We have spent the past three years building the evidence base to make the case for advertising. We have quantified advertising's economic, societal and cultural impact in three Advertising Pays reports. We have strengthened our board, grown the Front Foot network and held four successful Lead summits. We have grasped nettles proactively: on body image, children and diversity, where the AA successfully mobilised Whitehall and adland together to address the challenge. We have identified the areas of future priority.
When I took up the role, my son asked: "Are you getting paid for this?" "No," I replied. "Why are you doing it, then?" he asked. At the time, I gave him a ton of waffle about giving back to the industry, doing my bit etc. Three years on, I would give him a different answer. Because chairing the AA means changing things and doing good things with great people on the things that matter. And that you persuade your successor to do it for love, not money. Good luck, James.

Cilla Snowball is the group chairman and group chief executive of Abbott Mead Vickers BBDO