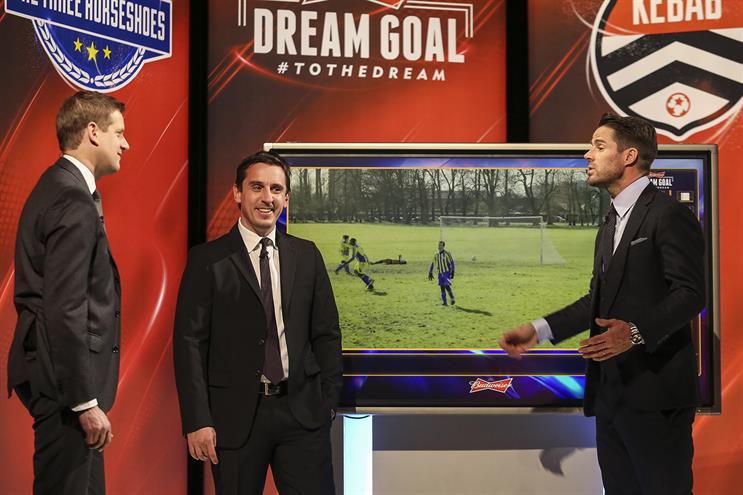 The campaign is called "dream goal" and was created by Anomaly London. It will launch on 30 March with a TV ad that asks viewers to submit the best amateur goal they have ever caught on film.
The winning goals will be shown and analysed in ads hosted by Neville, Redknapp, Ed Chamberlin and Martin Tyler, which will air on Sky Sports during professional games.
Vizeum handled the media planning and buying.
The campaign has been created to highlight Budweiser's support of grassroots football in Britain and subsequently, as a beer of choice for supporters.
The brand has also promised to invest £1 million into non-league football over two years as part of its Club Futures programme.
Andre Finamore Amaral, Budweiser's senior brand manager, said: "Through Budweiser Dream Goal we want to capture the magic of Sunday league football, and elevate amateur star players to an almost professional status.
"Every football fan dreams of seeing their goal on TV, and we are all thrilled to be making this dream a reality and continuing our longstanding support of British football."