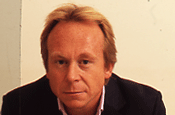 Meanwhile, Simon Francis, the OMD EMEA managing director, will replace Jim O'Mahoney as the Saatchi EMEA chief executive. O'Mahoney will be reposted to another region within Saatchi Worldwide.

Senior is understood to have held high-level meetings this week with the Fallon president Pat Fallon and the Saatchi Worldwide chief executive Kevin Roberts, with a view to launching the mini group in the US and UK on 1 August.

A senior Publicis source said the group would be formed to "reboot Fallon in the US and add some creative flair to Saatchi in the UK."

Saatchi has struggled to fill the vacant chief executive role in its London office since Lee Daley's departure in February.

Daley quit the agency after two-and-a-half years to take the role of global commercial director at Manchester United.

Last month, Andreas Neumann and Amos, the founding partners of Saatchi's branded content and entertainment division, Gum, which Daley launched during his time at Saatchis, left the agency to launch their own branded content venture.

The agency has also seen a steady encroachment by CHI&Partners on its Toyota business. While Saatchi still has a place on the Japanese car marque's European roster, it ceded control of the UK account to CHI last week.

In the US, Fallon's Minneapolis head office has suffered a string of account losses over the past two years, including BMW, Lee Jeans and United Airlines. Most recently it lost the $600 million CitiBank account to Publicis in April. During that time, the agency has had three executive creative directors, including the former TBWA\London creative, Paul Silburn, who spent less than a year at the agency.

A spokeswoman for Saatchi declined to comment. No-one at Fallon had returned calls as Campaign went to press.