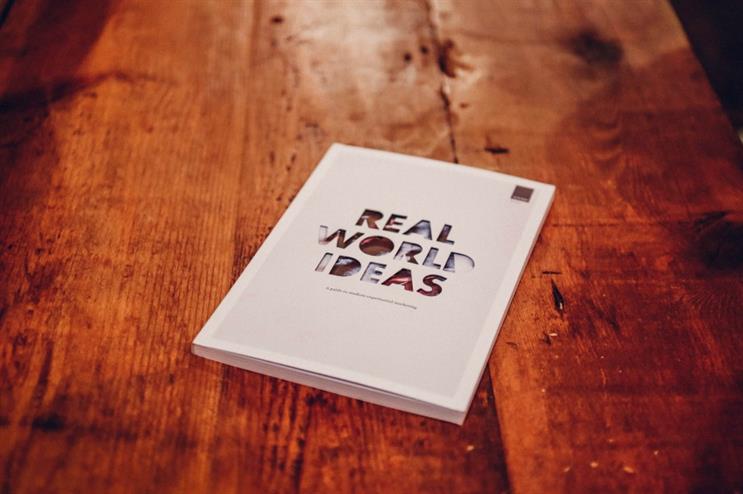 Guests gathered this morning (24 November) to hear the brand experience agency discuss what consumers want from brands, as well as what brands can learn form their consumers.
Sense drew key comparisons between successful human beings, and successful brands, and came to the conclusion that the differences are, in fact, few and far between. Sense's planning director, Alex Smith, highlighted the fact that, as individuals, we have a giving mindset; but brands maintain a mindset of taking.
Brands and businesses focus on return on investment (ROI), which forces them to think mainly about what they themselves are getting out of any customer transaction rather than hone in on the consumer's experience.
There are clear examples of brands acting in more of a human way. Social media enables brands to connect with consumers, and develop typically human traits like tone of voice. This phenomenon of 'getting pally' with customers is a tactic to drive ROI, but doesn't always have a positive response. Research conducted by Sense found that one in two people feel more cynical towards brands than they did 50 years ago.
Smith listed three ways in which brands can improve their engagement and build trust between them and the consumer. They must take an interest in people's lives, be generous and create authentic experiences in the real world. Currently 3% of people feel that brands understand their needs and concerns.
In this way, ROI becomes VOI - value on investment. Brands can still hit their targets, but by creating valuable experiences which benefit both the brand and consumer.
Sense's experiential guidebook 'Real World Ideas' explores the value of experiences in depth. Marketing becomes something real that inspires consumers, and attempts to enhance their lives.
VOI demands brands to answer the question - why does the brand exist? How is it adding value to people's lives?
Alex Smith told Event: "The problem is that most brands, particularly big brands, scope media first. These [experiential] ideas that we're talking about, they're not a channel, they aren't a form of media and it's actually impossible to create them if you lead with media thinking."
Francesca Zedde, planner at Sense, said: "Events always work, and they will keep on working. They are just one part of a million possible interactions that you can have in the real world. If more brands started thinking laterally about how they can interact with people, then they can become more meaningful."
In February this year, the agency released its experiential guidebook 'Real World Ideas'. Earlier this month, Sense worked with Hasbro Gaming to stage a Bop It tour.
Comment below to let us know what you think.
For your daily hit of news from the brand experience community, weekly brand and inspiration updates or your monthly trend download, register and subscribe to Event and our bulletins.