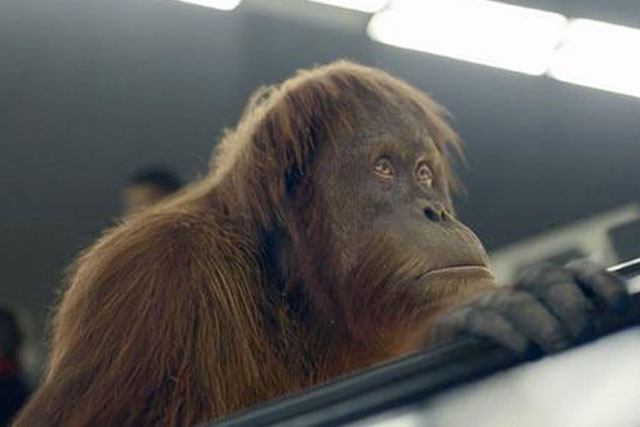 Some years ago, an agency I worked at received a call from what was then known as the BACC (these days, it carries the snappier Clearcast moniker).
They wanted to know if we had a goldfish-wrangler on set for the financial services brand TV commercial we'd just played out.
Unfortunately for us, the account handler on the call considered himself a funny guy and said that it would have been a pointless personnel investment, as said goldfish would have forgotten about the wrangler every five seconds.
There then ensued a battle of brinksmanship as the BACC rescinded our approval for breaching their code of animal husbandry on TV shoots, and we fearfully backpedalled and tried to reclaim a smidgeon of moral high ground.
So what does this prove or disprove about the sensitivities of working with animals?
Well, given that the goldfish in question was not a featured artist, and was (we thought) an incidental prop, it probably proves how enormously sensitive creating copy with animals actually is.
The human race has a funny relationship with the animal kingdom. And if you've ever created content featuring dogs or cats, you'll know that the more extreme lovers and haters of these species aren't shy about getting in touch.
Broadly though, there has been one major breakthrough that has served to take the sting out this debate – CGI.
Back in the day, the chimps made PG Tips one of Britain's best selling brands. But in doing so, they further compounded the behavioural problems of real-life caged animals. If you Google PG and Twycross zoo you'll find much has been written on the subject.
CGI changed all that. Without it, cats couldn't be more dog, meerkats wouldn't wear dinner jackets, ponies wouldn't dance, you couldn't drive an elephant down Broadway or feed cake to a pink one.
So, by and large, CGI has desensitized us to animals. We've got the "aaah" factor, without the moral "woah" factor.
But it's possible that this computer-generated liberation has also made us a little creatively lazy. Is a CG animal now the equivalent of sticking a celebrity into our ads?
So perhaps the acid test is finding a way of working with real animals that does them no harm but pushes the boundaries of creativity.
The best example I've seen is Mr President's work for Bacardi, which uses motion tracking to fuse the world of the Mexican free-tailed bat with music. It's cool and it's real and no bats were harmed in the filming of this content (as far as I know).
Having said that, the internet was created for cats on skateboards. And for every expertly handled commercial production, there'll be a thousand memes where no animal safety guarantees can be made.