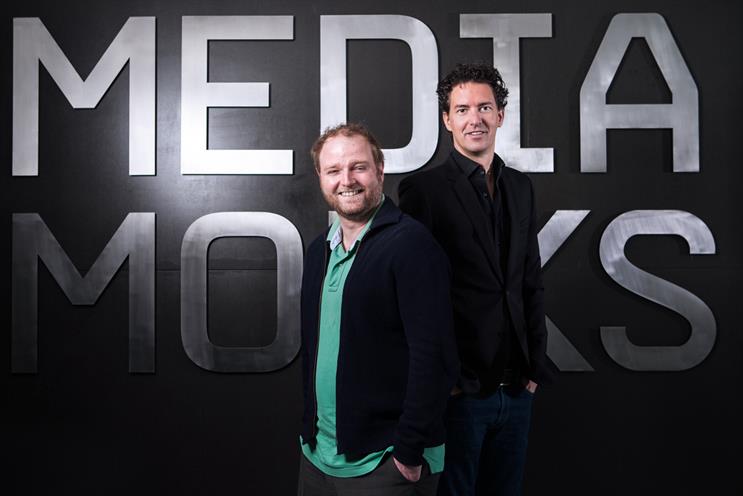 How does a digital production company like MediaMonks spend its time at Cannes? We have no need for "annual strategic sessions" with brands, since we work exclusively with agencies. We aren't invited to the award shows, as we leave the submission of entries to our brilliant co-creators. And our pale skins are better suited to the fluorescent glow of computer monitors than the soleil de la Plage du Martinez.
Yet each year, we send more of our monks over to Cannes to submerse themselves in the jet-set of creativity.
Our home
Since the birth of MediaMonks in 2001, our environment has been affording us a number of advantages. The multicultural focus of Amsterdam means we've had the pleasure of working on international projects since the beginning.
Major networks such as DDB, TBWA and Saatchi & Saatchi, joined by international hot-shops such as Sid Lee and Wieden & Kennedy, and complementing the already interesting mix of local agencies, have all played a hand in influencing and inspiring us to produce the best work possible.
We operate on a global scale and tackle almost anything you could possibly throw at a digital campaign: from microsites and social to games and mobile development, with MediaMonks Film focused on interactive video. Our 175 monks have a collective experience in digital production of more than 850 years. Not a bad number for an industry so young.
The centre of the world
The past few years have seen our craft take us further afield, from London to New York, from Singapore to Sao Paolo. Within this continually changing environment, however, one thing remains consistent: every year, all the creatives, producers and agency chief executives with whom we have the pleasure of working gather in one place to meet, mingle, and celebrate hard work with very high fives.
Cannes provides us with an opportunity to catch up with our favourite people: from our own overseas staff to our friends and colleagues at the agencies we work with, and the new talent we've yet to have the pleasure of working with.
A global village
Cannes attracts so much international talent, and when we aren't relaxing on the French Riviera, we are following in their well-trodden footsteps. With plans to expand our monasteries in 2013 to Singapore - and with a steady stream of projects carried out in Dubai and Sao Paolo - it looks like our next move will not be our last.
Festival of Creativity
Creativity is at the heart of the Cannes Lions. Arguably the biggest gathering of creative minds in the world, and therefore the ultimate definition of a tough crowd, we hope our recent success provides tangible testament to our ability.
In 2012, we had our best creative year so far, being awarded 13 FWAs, three Webbys, several Lovies, a D&AD, a Cyber Lion and so on.
Recent projects include the KLM "Space" campaign with Tribal DDB Amsterdam and Axe "Apollo" with Bartle Bogle Hegarty London, which will collectively see 23 lucky individuals leave the planet in a spacecraft.
We also picked up another nine FWAs in the first four months of 2013, making us the most-awarded digital production agency by the most-visited website award programme in history.
Speaking of awards ...
It is an honour just to be invited to Cannes, and anybody involved in the creative process always is. Here, we prefer the modus operandi of celebrating our co-creations behind the scenes. With a number of our agency partners entering our work at the festival this year - ranging from interactive T-shirts to launching balloons (and people) into the stratosphere - we have real faith that we could see them pick up some well-deserved statues.
While we don't come up with the Big Idea, we do work on the Beautiful Execution, mixing digital disciplines across platforms to produce and materialise the things our agency partners dream of creating. Seeing our clients succeed at Cannes is one of the biggest markers for our own achievements. Besides, shying from the spotlight ensures that we can party twice as hard.
Serious partying or serious business?
Cannes gives us the perfect opportunity to invite all the great people we spend the remains of the year doing serious business with to a serious party. We have the chance to speak to all our favourite clients in more-than beautiful surroundings, before kicking off our yearly MassiveMusic MediaMonks party, where we can celebrate our success (or commiserate our losses) with our colleagues and friends.
MassiveWednesday has been the party at Cannes for 11 years, and last year we joined forces with MassiveMusic to assemble the perfect team from across the globe and fire up the prestigious party to even more spectacular heights.
This year we are set to return
We may be known as "the monks", but asceticism is not one of our strengths. Let us show you what it means to party like the Dutch. The MassiveMusic MediaMonks party kicks off at 9pm on 19 June. Didn't receive an invite? Don't worry, we'll be back next year. Give us a call - let's do some serious business and partying together in 2014.
Wesley ter Haar is the operations director and founder, and Victor Knaap is the chief executive at MediaMonks