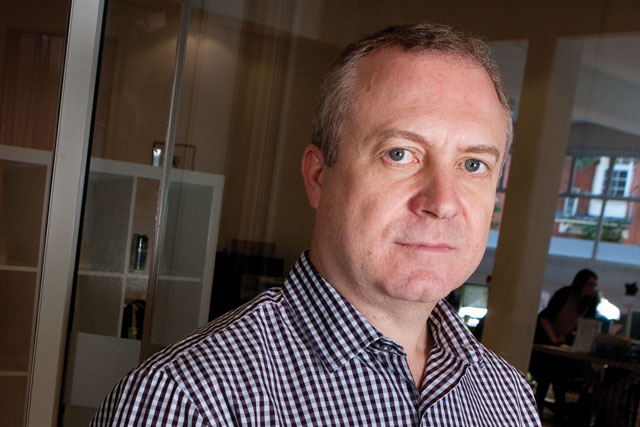 So integration just got interesting. Clients have decided that it is so important that instead of making it the responsibility of their agencies - or their one-stop shop - they have done something about it themselves.
As Jeff Dodds explains in his article (page 41), Virgin could not achieve real integration until it had integrated its own departments. Agencies do not often get the chance to reorganise their clients, but there is a huge amount they can do to assist clients in this more fundamental form of integration.
Agencies can provide the idea leadership that helps clients unite and inspire their various departments, and so support their move towards a more integrated business. Simply harmonising communications is not enough.
Every business is on a journey of furious innovation, battling to put its resources to the best possible use, determined to find the set of levers that give it the advantage. Assembling the team and providing the inspiration to strive constantly for not just an advantage, but a branded advantage, is a massive challenge. It demands creativity, passion and pride from everyone within the client business.
After all, every brand is a service brand today, and a clear brand agenda makes all the difference. It gives your team a shared view of what success looks like. It tells you what innovations to progress with and which to shelve. It brings clarity to decisions about where to invest - whether that's in your service, your people or your marketing. It gets everyone focused on what will make your brand win.
Aligned messaging
A clear agenda, built from the unique culture and capability of the company, should be the starting point for every decision about a brand's activities. Why? Because as everyone knows, the motivation of the staff makes a dramatic difference to performance, so it is critical that the external messaging and the internal messaging are truly aligned.
The vision of the founder? A unique business model? A unique access to a specific audience? A rich heritage? These aspects of a business are what the staff recognise and work with every day - and they are so often a source of powerful differentiation. It is by making this insight about the company important, and aligning it with how the business meets customer needs, that a powerful and distinctive brand idea can be defined. We think that this is so important; we call these ideas 'agenda-setting ideas'.
At St Luke's, we have been investigating how far an agenda-setting idea can determine the way a business behaves; can the insight and creativity used to create campaigns also develop ideas that can improve business performance?
For Littlewoods, the biggest brand in the Shop Direct Group empire, we worked with the team to articulate the real value of a business that combines an exciting online department store with a responsible credit proposition. Importantly, this was work done a long way before we went on to develop a new creative idea and advertising.
Dual promise
The question was: how does Littlewoods clearly express its unique dual promise? The answer lay in the origins of the brand. Since 1832, Littlewoods has meant that people can buy new, up-to-date stuff exactly when they want it, without having to save up first. And for a customer, that feels great. 'The exciting feeling of new, now' is how we articulate the benefit of the Littlewoods business.
It is a real agenda for the brand, that the Littlewoods brand director is using to inspire his team every day. It is an agenda that is understood by the call centre, the financial services department, the buyers, the designers, the shareholders, the board and all the suppliers and partners.
This agenda has spawned endless innovations from within the business that are delivering dramatic results.
A 'what's new' zone on the website is delivering significant revenue every week.
A new customer magazine, called New Things, has significantly increased response rates and size of order. The buying team has overhauled the range of brands on sale, bringing in newer, more desirable brands. And the social media agenda is being driven by live Facebook shows - showcasing new launches - resulting in massive increases in social reach. Now, the promise of 'the exciting feeling of new, now' has been translated into a campaign, 'The Littlewoods touch', a creative expression of the brand agenda. What makes it so deeply effective is that it is built on the foundation of a brilliantly integrated business with a clear agenda.
Majestic Wine Warehouse is a phenomenally successful business that has ambitious growth plans. The proposition is a unique combination of range, advice, service and value that has redefined the wine market in the UK. The question, inevitably, is how to accelerate the business, continuing to put clear water between it and the competition.
Key to the Majestic business model is an understanding of how much people want advice with their purchase, so everyone in-store is highly qualified in wine. We translated this business insight into a clear brand agenda, articulating the role of the brand as 'encouraging ever deeper wine discovery'. And we expressed this in the agenda-setting idea, 'come and explore'. This idea is inspiring key developments in the way Majestic now sells wine that include 'explorer cases' that create a new way to sample wine, and a CRM campaign that starts with wine you like and encourages comparison with wines you have not yet tried. While campaigning attracts new customers, the brand agenda drives improved service for every customer.
It is clear to us that defining an agenda-setting idea for a business brings tangible business results, but there is also a powerful, intangible outcome.
When everyone in the business is inspired by the overall purpose of the company they work for, then a sense of pride develops that has an incalculable effect on output. In our experience, a team that feels proud of its company and what it does is a force to be reckoned with. When there are so many decisions to make about how to win, having a clearly defined, agenda- setting idea is key to moving quickly, coherently and effectively.
TAKE-OUTS
- The opportunity for agencies is to provide the idea leadership that helps clients in their move towards a more integrated business.
- A clear agenda, built from the unique culture and capability of the company, should be the starting point for every decision about the brand's activities.
- In a fast-moving, competitive market where there are so many decisions to make about how to win, having a clearly defined agenda-setting idea is key to moving quickly, coherently and effectively.
Neil Henderson is the managing director of St Luke's.