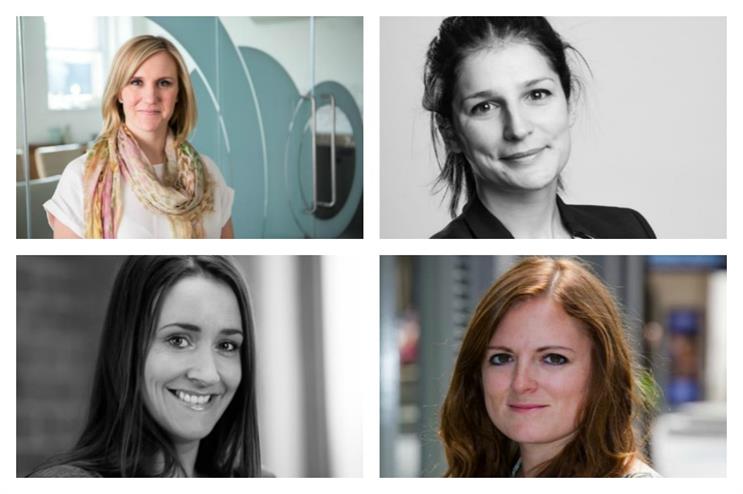 The founder and chief executive of Seed Marketing began her career in events after watching the 2004 film Hotel Rwanda. Affected by its depiction of genocide, Forshew and her housemate created the charity event Vale Festival, and she afterwards launched Beach Break Live with her now-husband.
She currently works of live campaigns targeting the student market for the likes of Spotify and Budweiser.
She told Event: "If I ruled the event industry I would lobby to overhaul licensing laws. The amount of events and venues that get shut down or forced to reduce their sound levels to nothing due to nimbyism drives me mad."
Read her full interview here.

The managing director of Because started her entrepreneurial life young, winning Best Small Business in South Africa for her modelling agency at the age of 18. She moved to the UK with a plan to travel, but instead bought out the agency that would become Because.
The company has since worked on campaigns for the likes of Dulux, Reebok and Boursin.
She told Event: "If money were no object I would be more philanthropic. Growing up in South Africa meant I saw the effects of poverty almost daily and very early on 'giving back' became a part of my DNA."
Read her full interview here.
Capell-Abra has worked at Sledge since 2008. She began as senior account manager and is now managing director, working on projects in both the UK and Dubai.
Last year she oversaw the agency's brand refresh to focus on large, content-rich events, as well as its own series of brand-led strategic events that inspire debate in the industry.
She told Event: "I write a blog called Nomoreifsorbuts, which is full of ideas, thoughts and hopefully some inspiration for young, mainly female adults. It was supposed to be lots of serious advice but has ended up being a lot more tongue in cheek than that."
Read her full interview here.

Nicky Havelaar fell into the events industry in the 1980s after a "friend of a friend's brother" needed someone to help on an Austin Rover photo-shoot. She established Crown in 1993 and has since navigated the company through buy-outs and acquisitions as managing director.
She recently spoke out in favour of the UK's place in the EU as the only woman on EventHuddle's Brexit discussion panel.
She told Event: "I like having an overview. Perhaps it is to do with coming from the lowlands where the horizon is unimpeded by hills."
Read her full interview here.
Much like David Attenborough has graced Desert Island Discs more than once in his career, Momentum's Francesca Elliott has been profiled twice in My Event World. She was consumer events director back in 2011, when she expressed her love of Hyde Park's Winter Wonderland and Virgin Media's Speedweek 50, and now holds the title of director of experiential and events at the same agency.
She is a regular blogger for Event, sharing her thoughts on everything from VR to how the sports world should engage with fans.
She told Event (twice!): "I have three letters from the Queen. I was an ardent royalist as a child and wrote to [the Royal Family] whenever the occasion arose."
Read her full interviews here and here.
Pinner joined what was then called Powergirls in 1999, before buying out the agency in 2005. She rebranded it to become Fizz Experiential, which has worked with the likes of Champagne Lanson and Costco, and reported experiential billings of £9.8m in 2013.
Pinner is also a trained chef and beautician and has qualifications in the wine trade.
She told Event: "I have no formal education certificates: my teachers at school said I was too unpredictable to be put in to do O Levels. My mother always said the best I would ever do was work in Woolworths although, I must confess, I could never see what was wrong about working there."
Read her full interview here.
This year's number five on the Event 100 Club is Claire Stokes, founder and managing director of Circle Agency. The past two years have seen Stokes act as founding chief of the Institute of Promotional Marketing's Experiential Council, deliver a series of university lectures and act as a mentor to up-and-coming female entrepreneurs.
Back in 2010, she spoke of seeing the light at the end of the recession, stating: "A year on, we are beginning to see recovery and in fact, in some cases we are seeing a larger share of our clients' overall spend."
She also told Event: "I started my career in experiential marketing as a brand ambassador. I have been a kangaroo mascot, travelled across the breadth of Canada on a bus with brewery Molson and MTV, and even danced on a bar as a Coyote Ugly girl (I am giving away all my dirty little secrets here)."
Read her full interview here.
More: #EventCareers: Percentage of male MDs falls to 67%
Vans enlists Girls Ambassadors for International Women's Day event

Comment below to let us know what you think.
For more in-depth and print-only features, showcases and interviews with world-leading brands, don't miss the next issue of Event magazine by subscribing here.