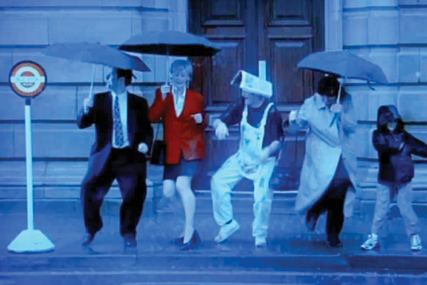 The review comes as part of a change in strategy by Seven Seas, which will see the brand align more closely with its parent company Merck on a global scale.
Seven Seas is now understood to be in talks with agencies regarding its advertising business, with a newly appointed shop set to begin working on the account from July.
Principles Agency first won the Seven Seas business in 1985, and has since created a number of iconic campaigns for the brand, including the "Twist" TV ad that encouraged consumers to "do the Seven Seas twist" in order to keep their joints healthy.
The Leeds-based agency will not be making any redundancies as a result of the account loss.

Chris Goodwin, the founding partner of Principles Agency, said: "Principles Agency has enjoyed an incredibly successful, evolving relationship with Seven Seas for a quarter of a century and is proud to have contributed towards the company's position as a brand leader in healthcare.
"We understand the client's change in direction and the impact of clients operating in a global environment."
Seven Seas currently sells a number of healthcare products, including Seven Seas Cod Liver Oil, Multibionta and Haliborange.