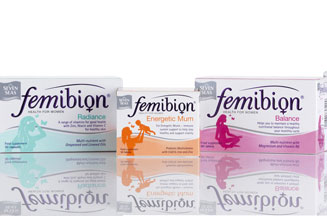 The company said its Femibion offering is the UK's first supplements line specifically aimed at promoting 'women's health and emotional well-being' throughout their lives. It includes products for women during pregnancy, moth­erhood and the menopause.
Seven Seas claims that, although competitors such as Vitabiotics and Sanatogen offer vitamins for women, no other brand has launched such a comprehensive range.
'Our vision is to reinvent the category, creating a complete solution for women's health, whatever their age and life-stage,' said Emma Firth, UK and international marketing manager at Seven Seas.
A spokeswoman added that, while women are more likely to take vitamins than men, few companies have rolled out female-specific brands.
The launch will be supported by a national TV campaign, created by TBWA\Hamburg, which will run from 12 October until 2 November.
Seven Seas is the leading vitamin and supplement brand in the UK, according to Mintel. This year, the brand was worth £83m, an held a 21% share of the market.